Front Office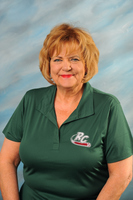 Renee Connelly
Marketing Consultant
E-mail:
Renee Connelly returns to the RailCats as Marketing Consultant for the 2020 season. She has served on many non for profit boards throughout the The Region and loves building relationships to market the RailCats. Renee is known for her tireless advocacy on behalf of both the City of Gary and Northwest Indiana.
Previously, she has served as an Account Exective at CoCa-Cola and was a member of the RailCats front office during the 2005 Northern League Championship season as the Corporate Sales Executive. Throughout her 17 years with the team, Renee has been a part of three Championships and looks forward to winning many more.
She developed a love of sports from her days as a youth soccer coach for 18 years in her native Merrillville. Renee has three wonderful children, two beautiful daughter-in-laws, a great son-in-law and eight gorgeous grandchildren. Renee resides in Merrillville.
About the Railcats
A day at Steel Yard is non-stop fun, and that's even without the baseball! The RailCats promise a wide array of laugh-out-loud between inning entertainment, great giveaways, jaw-dropping fireworks and a family-first, kid-friendly atmosphere! RailCats fans come in all ages, shapes, and sizes, and the RailCats promise every fan will have fun.
Quick Links
Find Us
Steel Yard
One Stadium Plaza
Gary, IN 46402
219.882.2255