About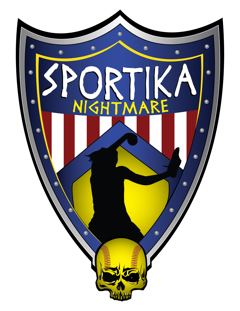 Since 2015, Nightmare Fastpitch became "Sportika Nightmare." As of August 1st, 2017, Sportika is commited to a transition year and a rebuilding of the girls softball program.
Effective July 2017, and through the next year, Sportika Nightmare Softball Program will be in a transition phase. We will have a change in directorship/leadership and we look forward to this next year of building a program consistent , and aligned, with the Sportika culture, mission, and vision. We have been in discussions with organizations and clubs throughout New Jersey over the last 2 weeks exploring ways we can collaborate on bringing the highest quality Softball back to Sportika.
As of July 31st, Sportika was informed by the Nightmare program director that we will not have the commitment of enough returning coaches to hold our tryouts, and therefore field teams. Our hope and intention was that we would have the returning coaching staff, as well as commitment for the players to field tryouts the first week of August 2017. Upon learning this information, will obviously have to cancel tryouts, and therefore our ability to have a softball academy in 2017/2018.
During this transition year we are commited to bringing in, and or building, a top qulaity program that represents the Sportika mission and vision for our young athletes.
We will fill this year with tournaments, leagues, lessons, and space for ALL teams in our surrounding communities to come play and enjoy all that Sportika has to offer.
We hope to see you in our facility for future clinics, lessons, and tournaments and wish you a fun filled and successful year wherever you decide to play.
Our new recruitment of a quality, and commited, coaching staff will continue to undergo training as we believe that this is one of the main ingredients to making a successful player, team and program. We will stop at nothing to help our hard working student athletes improve and achieve more.
We are excited for the future of Sportika Softball.