About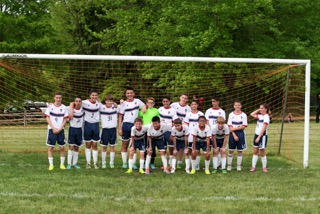 Welcome to FC Sportika one of New Jerseys Premier Academies. Based in Manalapan, New Jersey FC Sportika has grown every year since its inception in 2011. FC Sportika is a soccer club who provide year round training to committed players who will play locally, regionally and nationally. Our goal is to give players the tools they need to succeed at the highest level possible.
All FC Sportika teams are trained by experienced professional coaches, who aim to install a love and passion for the game of soccer into every player. Each coach provides a wealth of experience and will help develop each player by creating an environment which encourages learning. We aim to have our teams play at the highest level and be as competitive as possible.

---
Academy Philosophy

"FC Sportika is committed to developing highly skilled soccer players that embrace the club's philosophy
in an environment that encourages excellence on and off the field.
Our commitment to technical training at the younger ages fosters an atmosphere
for producing tactically intelligent players as they grow into young adults."