Staff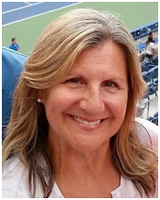 Wendee Sommerville
Director of Finance
Phone:
860.582.2583
E-mail:
Wendee Sommerville is Director of Finance for the Bristol Blues. She has been with the team since the organization began in late 2014. She handles all the finances which include accounts payables, receivables, payroll and invoicing.
Wendee graduated from Gordon College in Wenham, MA with a Business Administration degree and prior to working with the Blues, worked in the mortgage finance industry for over 20 years.
She is also the Treasurer for her daughters Girl Scouts troop as well as volunteers at local charities in Wilton, CT where she resides.