News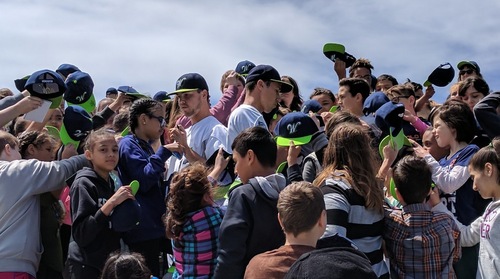 Worcester, MA — They say there's no place like home and that is certainly true for the Worcester Bravehearts. Returning to Worcester after a quick two game road trip, the Bravehearts put on a clinic, scoring 14 runs on 17 hits en route to a 14-5 drubbing against the previously undefeated Seacoast Mavericks. With the win the team improves their record to 3-2 on the year.
The team struggled out of the gate, falling behind the Mavericks 4-1, but that all changed with a six run explosion in the bottom of the fourth inning. The rally was led by Joe Caico, who led off the inning with a double. Left fielder Kevin Doody drove Caico home with a single and the floodgates opened, as the whole team got in on the action, coming up with clutch hits and scoring on the errors committed by the Mavericks.
The Bravehearts had many standout performances in the game. Chief among them was second baseman Mariano Ricciardi, who had his best performance in a Bravehearts uniform thus far. Ricciardi went 3-for-5 at the plate with 2 RBI's. Designated hitter Joe Caico was big for the team's offense as well, going 2-for-5 at the plate with a double and an RBI.
Center fielder Trevor Johnson, a sophomore at Dartmouth, was named player of the game. Johnson was a force to be reckoned with on offense, going 3-for-5 with 2 RBI's. Johnson's shining moment came in the bottom of the seventh inning, when he reached third standing with a triple on a ball that was crushed toward right field.
The team looks to pick up where they left off with another home game tomorrow, June 8, against the North Shore Navigators. First pitch is at 10:30 AM.