News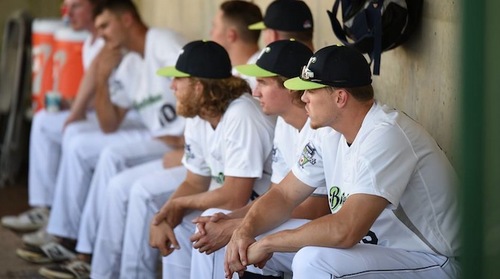 Worcester, MA — The Bravehearts hoped to rebound from Sunday's loss with a win against the 0-7 North Shore Navigators, but the boys from the North Shore had other plans in mind as they cruised to their first win of the year with a 9-4 victory. Poor pitching performances from top to bottom combined with sub-par hitting made it nearly impossible for the Bravehearts to gain any momentum or bring themselves within striking distance.
Starting pitcher Jakob Barker struggled for the team early on. In only four innings of work, Barker gave up three earned runs on five hits and walked five batters. Amherst College's Wilson Taylor struggled in his relief appearance as well. Taylor allowed four runs on six hits in only two innings pitched. The entire pitching staff allowed 12 walks and also hit four batters.
While registering 11 hits, the Bravehearts' offense could not capitalize on most of their scoring opportunities. University of Maine sophomore Kevin Doody carried the load offensively, going 2-for-4 at the plate with one run scored and 1 RBI.
"Pretty disappointing effort," said Bravehearts manager JP Pyne. "They (North Shore) were the hungrier team tonight. I know they came in winless and they looked like they wanted to go win that game and they were willing to go get it. They took it right from us, right from the start."
The Bravehearts begin a two-game road trip tomorrow night against the Seacoast Mavericks at Leary Field. The last time these two teams met at Leary, the Bravehearts hit five home runs in a 12-2 victory. They round out their trip against the Bristol Blues on Wednesday night before returning to Worcester for a Thursday night game against the Martha's Vineyard Sharks.