News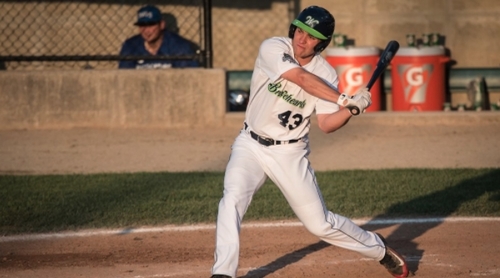 Portsmouth, NH— To put it plainly, Worcester's offense has had Seacoast's number so far this season. The Mavericks took an early lead in the bottom of the first, but the Bravehearts took the lead the very next inning and they never looked back. The Bravehearts' offense combined for twenty-one hits, and for the third time this season Worcester blew out Seacoast— this time by the final score of 19-2.
After a Michael Goodrich solo shot in the bottom of the first for Seacoast, Brett Coffel hit the first of five Worcester home runs to give the Bravehearts a 2-1 lead in the second inning. Joe Caico hit a three run shot in the next inning and Worcester would go on to score at least one run in every inning except the fourth.
Joe Caico and Bryan Hart each had two home runs and Greg Kocinski had five hits to power the Bravehearts offense. Sean Mellen went five strong innings, allowing just five hits and striking out an impressive 11 Seacoast batters. Worcester's pitching staff combined for 16 K's on the night. In perhaps the most surprising stat of the night, Worcester's Kendall Pomeroy (UMass-Lowell) earned a save in the 19-2 rout by pitching the final four innings. Wesley Tobin suffered the loss for the Mavericks and Ben Irvine added two hits.
The last time that Worcester put up nineteen runs in a game was in June of 2014, when the Bravehearts beat Old Orchard Beach 19-1, in what was Alex Trezza's final game as the Bravehearts' head coach.
Worcester improves to 6-4 on the season, while Seacoast fell to 4-7. The Bravhearts resume play tomorrow night in Bristol, as they take on the Blues at 7:00 PM.