News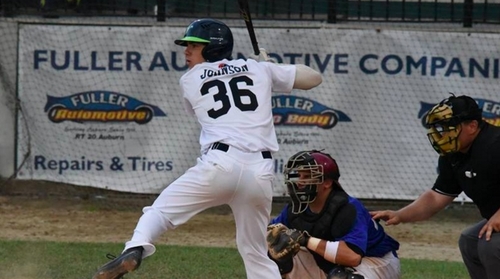 Pittsfield, MA — The Bravehearts suffered a tough loss in a close game against the Pittsfield Suns at historic Wahconah Park. What started as a blowout for the Suns become an action-packed spectacle when the Bravehearts scored four runs in an eighth inning rally to make it an 8-7 game. The rally fell just short when Pittsfield closed the door on the Bravehearts with a strong save performance from Brian Rodriguez in the top of the ninth to clinch the 8-7 victory. The Bravehearts fell to 11-12 on the season with the loss.
Starting pitcher Sean Mellen delivered a solid performance against a strong lineup. He pitched five effective innings in which he allowed only two runs on three hits and struck out five. His curve ball was particularly impressive as it repeatedly caught the outside corner to strike out multiple batters looking. Maurizio DeVita started the bottom of the sixth and lasted only a third of an inning. He allowed three earned and two unearned runs and was charged with the loss.
Worcester refused roll over and accept defeat as they strung together an impressive rally in the eighth inning that was fueled by great hitting, walks, and a loud dugout who cheered their teammates on with a fiery passion. The team saw strong hitting performances from multiple spots in the lineup. Dartmouth's Trevor Johnson was a perfect 4-for-4 from the plate, scoring two runs and an RBI. Outfielder Pat DeMarco went 1-for-3 from the and scored two runs as well. Joe Caico, the FCBL leader in home runs and RBI's, added to his lead two more RBI's in a 1-for-5 hitting performance.
Outfielder Pat DeMarco remained optimistic despite the loss. "That was awesome. The dugout was really energetic," he said. "We were confident, we were controlled, and we felt good. We put up a rally and it's a good precursor for things to come."
The Bravehearts have the day off Friday and resume playing with a road game against the Bristol Blues at Muzzy Field. First pitch is at 7:05 PM.