News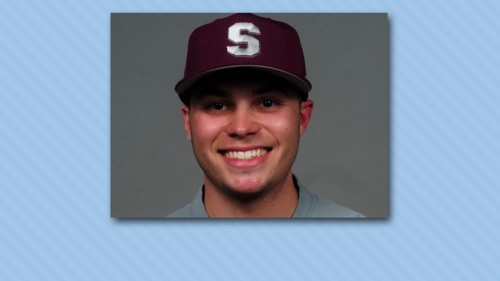 Worcester, MA- The Bravehearts have officially announced the hiring of Alex Denoyelle as their new hitting coach for the 2021 season.
Denoyelle, a Springfield College Assistant Coach for the last two seasons, will now join the Worcester coaching staff. The Rhode Island Native has experience working with L&M Baseball Club, American Legion Baseball and Brown University. Denoyelle believes he can use his unique background to help keep the momentum of a powerful Bravehearts lineup who last season led the Futures League in home runs.
"I am thrilled to be a part of one of the top organizations that the Futures League has to offer, "said Denoyelle. "This is an exciting opportunity for me to work alongside talented coaches and players who will help me develop as a coach. I hope to use my unique background, experiences and baseball knowledge to help bring another championship back to Worcester."
Former hitting coach Adam Chase resigned in April to pursue another full-time opportunity. Even so, the Bravehearts managed to still keep the chemistry of their coaching staff in order. Bravehearts' pitching coach Tyler Kelly was both teammates of and on the same coaching staff with Denoyelle at Springfield College.
Bravehearts Head Coach Alex Dion is excited about keeping the chemistry and seeing what Denoyelle can bring to the staff.
"Alex is a young, energetic coach that brings a wealth of knowledge and a passion for the game," said Dion. "I'm excited to have him on my staff and am certain he will be a positive influence on all of our players".
Denoyelle, 24, is the latest of a long list of recent coaches signed by the Bravehearts who have joined the team shortly after graduating college. Bravehearts General Manager Dave Peterson believes the youthfulness of the coaching staff leads to a better connection with the players.
"We believe our coaches do a fantastic job of connecting with our players on both a personal level and on the baseball field," said Peterson. "Although young, all of our coaches including Alex (Denoyelle) have baseball knowledge well beyond their years."
Fans will get their first look at the new coaching staff when the Bravehearts open the season on Memorial Day Weekend.