News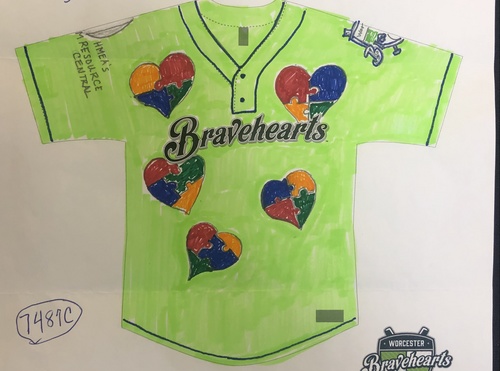 Worcester, MA- For the seventh consecutive season, the Worcester Bravehearts will partner with Northeast Promotion & Apparel to sponsor the Junior Bravehearts Program. This program brings free hats and uniforms to youth baseball and softball teams across Central Massachusetts.
Northeast Promotion, the official uniform and apparel provider of the Worcester Bravehearts, was instrumental in the launch of the Bravehearts in 2013. Since 2015, the Bravehearts and Northeast Promotion have provided uniforms for over 75 teams across Central Massachusetts .
"This partnership solidifies that both the Worcester Bravehearts and Northeast Promotion are dedicated to boosting youth baseball and softball in Massachusetts," said Matt Olivari, owner of Northeast Promotion and Apparel. "We are committed to providing the right gear to everyone in the community who needs it."
Along with receiving free hats and uniforms, league partners will also receive free Bravehearts Kid's Club memberships for all youth players in league, a Jake the Lion appearance at a Junior Bravehearts game, and a "Field of Dreams" experience. This experience allows the youth players to take the field with the Bravehearts during pregame ceremonies.
Other benefits include the "Bravehearts Buddies" experience, where players can play catch with the Bravehearts on the field at any catered outing. Youth players will also receive a 10% discount on Bravehearts Summer Camps.
"Being able to partner with Northeast Promotion to provide baseball and softball uniforms to leagues across Massachusetts is something that has always been a priority for the Bravehearts," said Bravehearts General Manager Dave Peterson. "The sports of baseball and softball are seeing declining participation rates in the last few years, particularly in metropolitan areas. We hope a program like this makes baseball and softball more accessible for those in Central Massachusetts."
For more information, call the Bravehearts at 508-438-3773 or email Nate Gonelli at [email protected]