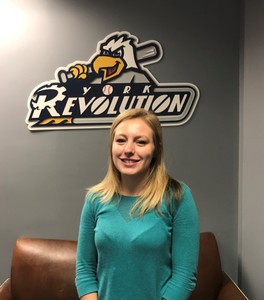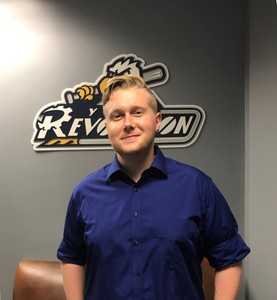 (November 10) — The York Revolution announced today two additions to its team behind the team. The Atlantic League Champion welcomed Karly Spangle as a Group & Hospitality Account Executive and Cody Bannon as Creative Director.
Spangle's position marks her return to the team for which she served as an intern for two summers. The native Yorker graduated from Central York High School and received her BSBA in Sport Management from Robert Morris University after interning with the Pittsburgh Steelers. She returned to York after working on the Inside Sales team of the Portland Trail Blazers.
Bannon joins the Revs after moving to the area to attend York College and then serving as a graphic designer for Gavin Advertising. He held a similar position for North Carolina-based MFANO Fabrics after interning for Partners & Harrison and serving as Resident Artist of Marketview Arts as the Appell Fellow.