Community Progress Council 50/50
50/50 raffle proceeds benefit Community Progress Council.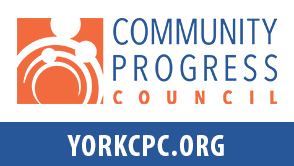 Need not be present to win. Winning ticket holders have 30 days from the date of the drawing to claim their prize. All winners will receive a check, no cash, from the York Revolution within 4-6 weeks. To claim a prize, visit the Shipley Energy Ticket Office at 5 Brooks Robinson Way, York, PA 17401, with your winning ticket within 30 days of the drawing.
May 3: A-1731562 - $489.00 -- CLAIMED
May 4: A-2526955 - $278.00 -- UNCLAIMED
May 5: A-2549291 - $95 -- UNCLAIMED
May 8: A-2992988 - $358 -- CLAIMED
May 9: A-2165770 - $85 -- CLAIMED
May 17: A-1336467 - $348 -- CLAIMED
May 18: A-2520587 - $444 -- CLAIMED
May 19: A-1733488 - $197 -- UNCLAIMED
May 20: A-2360677 - $786 -- CLAIMED
May 21: A-1454278 - $748 -- CLAIMED
May 22: A-2030615 - $242 -- CLAIMED
May 31: A-2287925 - $270 -- CLAIMED
June 1: A-2264135 - $134 -- CLAIMED
June 2: A-1976334 - $280 -- UNCLAIMED
June 3: A-1242321 - $392 -- UNCLAIMED
June 4: A-1838777 - $774 -- CLAIMED
June 5: A-2101734 - $578 -- CLAIMED
June 21: A-1552708 - $832 -- CLAIMED
June 22: A-2806114 - $290 -- UNCLAIMED
June 23: A-2817085 - $272 -- UNCLAIMED
June 24: A-2879390 - $958 -- CLAIMED
June 25: A-1171237 - $1,066 -- CLAIMED
June 26: A-1137213 - $424 -- CLAIMED
July 4: A-2101367 - $1,912 -- CLAIMED
July 5: A-2599782 - $508 -- CLAIMED
July 15: A-2174658 - $654 -- CLAIMED
July 16: A-1126105 - $221 -- CLAIMED
July 17: A-1024711 - $310 -- CLAIMED
July 19: A-2527099 - $508 -- UNCLAIMED
July 20: A-1033402 - $715 -- CLAIMED
July 21: A-1125660 - $160 -- UNCLAIMED
July 22: A-1949709 - $694 -- CLAIMED
July 23: A-1425828 - $726 -- CLAIMED
July 24: A-2198533 - $370 -- CLAIMED
July 26: A-1618447 - $338 -- CLAIMED
July 27: A- 2248792 - $534 -- CLAIMED
July 28: A-1973504 - $414 -- CLAIMED
August 2: A-2517611 - $320 -- CLAIMED
August 3: A-2959841 - $570 -- CLAIMED
August 4: A-2312912 - $476 -- CLAIMED
August 5: A-1379415 - $467 -- UNCLAIMED
August 6: A-2855587 - $1,028 -- CLAIMED
August 7: A-2428462 - $600 -- CLAIMED
August 12: A-2179055 - $814 -- CLAIMED
August 13: A-1396484 - $844 -- CLAIMED
August 14: A-2086040 - $384 -- CLAIMED
August 16: A-2938667 - $561 -- CLAIMED
August 17: A-2986849 - $638 -- UNCLAIMED
August 18: A-2507230 - $529 -- CLAIMED
August 19: A-1423870 - $782 -- CLAIMED
August 20: A-1121653 - $1,338 -- CLAIMED
August 21: A-2466112 - $778 -- CLAIMED
August 23: A-2143219 - $203 -- CLAIMED
August 24: A-2646523 - $362 -- UNCLAIMED
August 25: A-1398302 - $223 -- CLAIMED
August 30: A-1516040 - $538 -- CLAIMED
August 31: A-2017549 - $450 -- CLAIMED
September 1: A-1489216 - $519 -- CLAIMED
September 6: A-2591273 - $428 -- CLAIMED
September 7: A-1876232 - $216 -- CLAIMED
September 8: A-2521332 - $706 -- CLAIMED
September 9: A-2332420 - $572 -- CLAIMED
September 10: A-1146852 - $876 -- UNCLAIMED
September 11: A-2455145 - $500 -- CLAIMED
September 16: A-2748264 - $638 -- CLAIMED
September 17: A-2606925 - $598 -- UNCLAIMED
September 18: A-2562735 - $772 -- UNCLAIMED
September 17: A-2606925 - $598 -- CLAIMED
+++