Front Office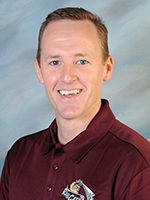 Dan Faulkner
Director of Sales
Phone:
219-882-2255
E-mail:
Dan Faulkner returns to the RailCats for the 2020 season as his second season as the Director of Sales. Prior to joining the RailCats, Dan served in multiple capacities for Caesars Entertainment including Sales, Marketing, Operations and Customer Service. In addition to gaming and hospitality, Dan spent the past 3 years serving as Sales Manager for Rhinegeist Brewery, helping grow the nation's 33rd largest craft brewer based in Cincinnati.
Dan was born and raised in Hammond where he attended Bishop Noll Institute and was an all-state selection and state champion in baseball. Dan was a 2006 draft selection of the Philadelphia Phillies prior to graduating with a Bachelor of Arts in Communications from The Ohio State University in 2010.
Dan is an avid cyclist and runner and currently resides in Hammond with his wife Victoria and their 3 year old son Cash.
About the Railcats
A day at Steel Yard is non-stop fun, and that's even without the baseball! The RailCats promise a wide array of laugh-out-loud between inning entertainment, great giveaways, jaw-dropping fireworks and a family-first, kid-friendly atmosphere! RailCats fans come in all ages, shapes, and sizes, and the RailCats promise every fan will have fun.
Quick Links
Find Us
Steel Yard
One Stadium Plaza
Gary, IN 46402
219.882.2255