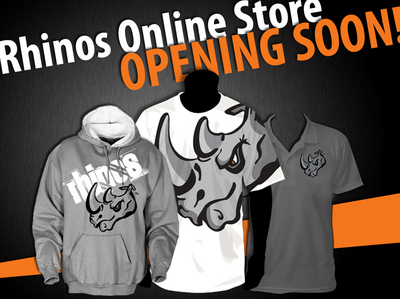 The New Rhinos online store is opening soon. Rhino fans from all over the world can purchase their favorite Rhino Gear.
Join the Rhino newsletter to receive special offers and discounts.
Check back for the 2011-12 Rhino schedule, the Rhinos will play seven different opponents at home this season. A first in franchise history.
GO RHINOS!!!