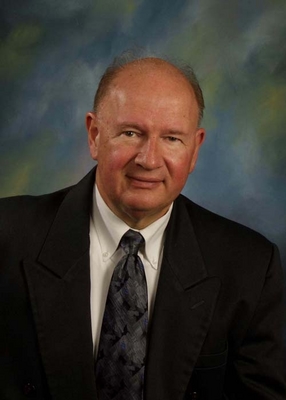 Just Chirp'n #16 (2009-2010)
Dec. 16, 2009
by Michael Hissam
It's the game of the season, folks. And, it's not even playoff time. It features an unusual two 25-minute periods format. But as with every regular season tilt, two points are on the line.
When the Midwest Division first-place El Paso Rhinos collide with the Western Division first-place Fresno Monsters on Friday, it will be all eyes on the ice with two-high scoring, yet highly-defensive teams.
If the matchup by itself doesn't spark enough adrenalin for players and fans, a reprise of Paul Newman's Coach Reggie Dunlap (Slapshot) quote says it all in one word, "Scouts?"
More than 30 collegiate scouts will be in Las Vegas for the annual Western States Hockey League Showcase event this weekend. Planning for all the action on the ice with this marquee game, the scouts better have extra pencils and notepads. They know El Paso has 209 goals for and 54 against, with Fresno at 175 and 56 respectively. They've been watching the games over the internet feeds. Many of them are head coaches or assistants at all collegiate levels. They know what they are looking for.
Yet, there's always the possibility of a "break-out" weekend for some skater to get the notice he has been seeking.
"We're staying with our game plan," said Rhino Coach Cory Herman. "It's still two points. We'll play them – four games in three days – as regular games. We'll put our best on ice."
Playing in Las Vegas by no means equals weekend vacation for the Rhinos. With two games on tap for Friday – morning and late afternoon – one can place a safe Vegas wager that about 20 skaters will be resting in between the contests. "To us, going to Las Vegas will be like going to San Antonio or Tulsa," Herman said. Later contests match the Rhinos with Idaho, San Diego and old league playoff finals enemigo Phoenix.
Any glitz will have to be on the ice. Two periods with an extra five minutes a period means change. "Those longer periods are different, a big difference." Another difference is the lack of knowledge of the Western Division opposition. "We're somewhat blind against them. We've not seen them in person. It does make it kind of fun – but we've got to figure out what they are doing.
Final Rhino practices will see more emphasis on the special teams. "We've had good practices so far. Each player needs to out work his guy every shift," Herman noted.
Andrew Duff gets the call in goal for El Paso in Friday's game against Fresno.
Monster's bench boss Eric Ballard said it might take the first period to figure out the El Paso team and game plan. "We know there is a good veteran group from El Paso. Cory has been doing a fabulous job with the team."
Ballard pointed out his team is based on solid goaltending. "We rotate three starting goalies. Each could start in any team in the league. We are fortunate to have guys with a 91 plus save percentage, as well as goals against averages ranging from 1.3 to 1.94. We just got to be defensive and keep the pucks out of the back of the net."
Fresno goalies include Peter Megariotis, Matt Anderson and Brent Hollerud, the latter sporting the 1.3 goals-against average. Up front, Ballard has been known to put his three top scorers Thomas Freeman (56 points), Ryan Parkhouse (52) and Rob Kolander (42) on the same line. Kolander recently took junior- hockey player of the week and month honors.
The Monsters should be pretty much at full strength despite "some bangs and bruises."
[email protected]