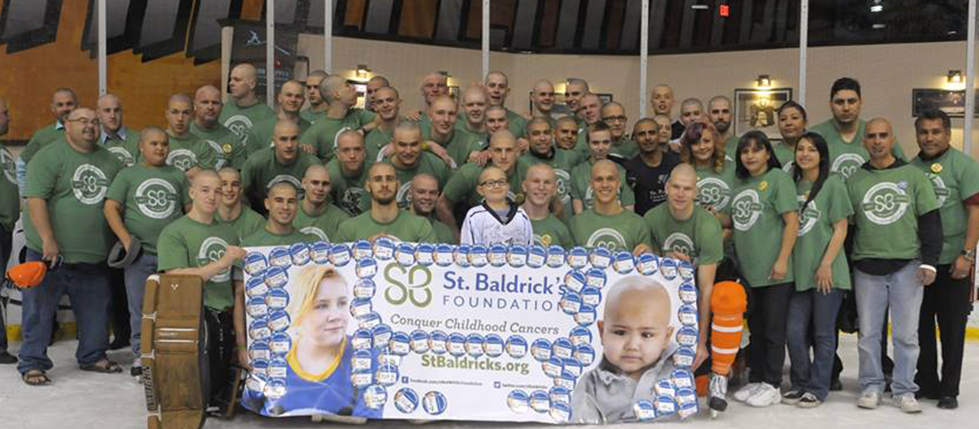 All 2014-2015 Rhinos bald in support of the quest to conquer childhood cancers.
The El Paso Rhinos Junior A team will be participating in their fifth St. Baldrick's Event!
The team, including the coaching and training staff, stick boys, and other Rhino members, will once again be putting their heads' up for bid. Fans will be able to bid on their favorite Rhino member's head to take the first swipe. This year's Rhino team is comprised of players from ages 18 – 20 years old. Players come from all over the globe including the Canada, Czech Republic, Switzerland, Hungry, Sweden, and several different states.
Please feel free to make a donation on your favorite Rhino or Rhino staff member. All bids for the head shaving will be done during the El Paso Rhinos home game Saturday, February 28th vs. The Oklahoma City Blazers at 7:30pm. Bidding will conclude at the 10 minute mark of the 3rd period. Anyone that can't make the game but wanting to bid can do so via email ([email protected]). Email submissions must be submitted by February 27th at 11pm.
To donate, please visit www.stbaldricks.org/teams/ElPasoRhinos2015.