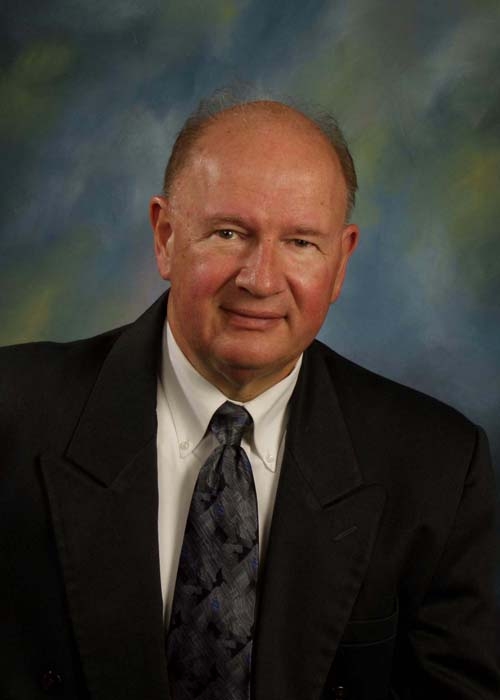 Just Chirpin'


A weekly story from the Rhino Color Commentator

Just Chirp'n #23
February 3, 2010
by Michael Hissam
"To err is human. To really mess up requires a computer!" That's exactly what happened last Sunday as the broadcast of the El Paso Rhinos-Tulsa Rampage game disappeared in the third period, just as the Rhinos were pouring it on in the 8-3 win.

No gloating over the game outcome. Some of the most competitive hockey all season came from the three-there, three-here back-to-back series with Tulsa. El Paso-Tulsa has been a fired-up rivalry since the beginning of Western States Hockey League action along the Rio Grande in 2006.

Back to the broadcast and the post-game interview that should have featured Donald Geary, Garrett Poland and Frankie Posillico as first-, second- and third stars of the game.

"This past weekend meant a lot to me; we're probably going to see this guys again in playoffs," said Posillico, a mid season acquisition for El Paso who added a goal and an assist to his stats. "We wanted to send a message to them on Sunday. In the previous two games we felt we let them back into the games."

Posillico felt his short time in El Paso has helped him step up his game. "Everything we do in practice has made me a better player. I'm starting to hit more and my line mates help me out a lot. It's good to be here, I like it a lot," noted the Long Island, New York resident.

Poland, gaining more ice time recently, also chipped in a goal and an assist. "I'm getting on the ice and finally showing what I have been doing in practice. It feels good to show everybody on the team that I can play with them. I hope to play in the playoffs; I can hit, I can pass. I just want to help the team anyway that I can," said Poland who in the offseason lives in Lincoln, Nebraska.

Geary nailed two goals to get top-star status. "This team is making a lot of progress, especially coming off the weekend we had in Tulsa, barely squeaking out three wins. Then they came here nearly showing us up in our house. Coming back the way we have showed a lot of heart about our team. They are tough to beat."

Geary pointed out he is skating a lot faster and hitting more people. "I'm trying to get that complete game: scoring, assists and defense.

"We can improve by playing the complete game. When we nail down the little things and never let down, we'll be a tough team to beat," added Geary, who came to El Paso from Colorado Springs.

He offered a message to the San Antonio Diablos who come to town this weekend: "Be ready! You are coming to our house. We don't lose in our house!"
Rhino coach Cory Herman felt Wednesday's practice went very well: "High tempo with a competitive edge," he started. However, "we always find a couple things to work on. I told the guys San Antonio always plays well in our rink. They now have a full roster that they did not have before. These three games will be very big for them. We could be facing them in the first round. We need to set the tone and play our best."

'Ouch!' department: Kyle Shapiro won't play this weekend due to an injury.

El Paso has the best record in the Western States Hockey League at 41-5-0, having wrapped up the Mid-West Division of the Western States Hockey League. El Paso has a 28-point lead over the second-place Boulder Bison.

The top two teams in the division have home ice advantage in the first round of the best-of-three divisional. El Paso is one of those. Odds favor Boulder for the second. That's favor, not lock.



[email protected]



Just Chirp'n #22
January 27, 2010
by Michael Hissam

No time to celebrate; no time to dream.

El Paso's Rhinos have locked up their fourth consecutive championship of Midwest Division of the Western States Hockey League. By taking three from the Tulsa Rampage on the road last weekend, the Rhinos know they are in the playoffs.

Word to the wise: Be careful on wagering on the first-round opponent for late February in El Paso. Ignore the current standings. Either Tulsa or Boulder will get its late-February travel ticket punched for El Paso. That, of course, is after they punch out each other in six games between now and then. The best bet is that they will punching each other out. After all, it's get to the banks of the Rio Grande or bust for the 2009-2010 season.

That three-game victory run over the Oklahoma gang was not a cakewalk for high-scoring El Paso. Each game resulted in a one-goal victory, the first two of them in shootouts, compliments of Rhino Nick Gualano. "They made changes: They had a good goalie (Michael Maczynski), it was tough playing them on that smaller rink," said El Paso Coach Cory Herman.

Herman wasn't looking out for blowouts when his team set out for the "Oil Capital of the World." He knew Tulsa wouldn't let that happen. "They have the same work ethic we have. It's good to get into real good games such as these which will help us tune up." Part of that tune up took place in the first game where El Paso found itself five goals down before scoring the next six – the winner in the second overtime shootout.

He quickly picked up on the current issue facing Tulsa – itself three-and-a-half games back of Boulder: "They have a chance for second. They'll be coming at us."

In hockey as in any sport, players work to exceed the coach's expectations. It's how they do it – or in this case need to do it going into the playoffs – that has Herman's chalk talk sessions demanding a bit more attention from the team. "We got to get better, but we got to stay simple. Too many guys are trying to do too much." That "too much" reference came from the bench boss's observation that players are holding onto the puck too long, therefore not making the better decision on that frozen surface. He said he want to see better dumps into the attacking zone instead of the tendency to hang on and carry the puck in. "We don't want to get our pockets picked. We'll be successful when we get the forecheck going."

Rhino defenseman Andrew Ketterer described the come-from-five-goals-behind victory as, "Incredible! It was the biggest comeback I've ever been part of!" He said Captain Austin Balko told the team, down 5-1, during the second intermission, that the Rhinos were not going to lose. "We stepped up, got three goals in about three minutes to start the third. I knew we could do it. That tying goal by Nick (Gualano) with four seconds in the game was unbelievable. To win it in a shootout – all the better!"

For this weekend's at-home Tulsa tilts, Ketterer added, "We need come out playing hard, score first and use our speed with the more room on our ice than theirs. Tulsa has confidence. They know they can compete with us."

Tulsa's Rampage may have done one of the better dekes this season, not on the ice, but against Mother Nature. Owner Julie Wilson reported the team left home Thursday morning about 15 hours early to beat that winter storm which kept El Paso wet. The meteorological mess had Oklahoma radar looking like a Christmas tree.

Concerning Muczynski, Wilson spoke of a "lucky pickup" based on a suggestion from another Rampage player. With his 1.94 goals-against average in 10 games, she was not kidding about the kid from New Jersey.

Wilson expressed excitement about this weekend with the Rhinos. "The top five point leaders and the top three goalies in the division will be out there. We've told our guys they need to play 60 minutes against El Paso. Any let down, and the Rhinos put it in the back of the net!"

In their quest for second place and a home ice advantage she calculated the Rampage needs to earn at least two points from El Paso this weekend.



[email protected]



Just Chirp'n #21 (2009-2010)
January 21, 2010
by Michael Hissam
Every coach goes through it – and it's tougher when you have a winning team.

Roster changes happen in every sport. Who's coming in; who's heading out. But there remains a team that must perform as a team. Yet how many times does one hear, "If it ain't broke, don't fix it!"

For El Paso Rhino Coach Cory Herman that's the challenge of the month as five players departed and three joined the first-place team. "Chemistry" is the word – and it's more complex than guys skating on H2O that's below 32 Fahrenheit, or zero for you Celsius fans from the Dominion, o cero centigrado para compañeros mexicanos.

With the trading deadline of February 4 approaching, "We have to be very careful, as chemistry is very big as to how well the team can do," Herman said. "Skill only takes you so far. We are a tight knit team. Chemistry is what pulls you through as team. Twenty individuals working for themselves won't. We are an unselfish team and got to be careful."

For new Rhinos Jordan Crews, Garrett Trummer and Vinny Bohn any "Bienvenidos a El Paso" letter probably features terms so near and dear to Herman: "Hard work," "Nuts and bolts," "Blue collar," "Very physical, " all in the first sentence, probably before the first active verb, let alone the first paragraph, maybe before the "Dear Player" salutation.

"We are an unselfish team" probably would appear just above the coach's autograph.

Making the decisions a bit harder for the coach is the trading deadline: "It is so close to the end of our regular season. To be playoff eligible, new players to the roster must skate in six games. You may think you can always upgrade with better players, but you can unintentionally upset the applecart and wind up not being as strong as you were."

Practice for the upcoming away-and-home series with the Tulsa Rampage featured more "fine tuning to keep sharp – working hard on the forechecks. We got to make sure the peak is happening now – 'run up the mouintain' with 12 games left in the season."

Departed Rhinos included David Fegler, Andrew Alpsteg, Mike Vallier, Drew Montague and Grant Ehlert.

By the Numbers Department: One more El Paso win and one more Boulder loss or just two more Rhino wins wraps up another Midwest Division banner for the Rhinos. If Boulder takes three more, that puts a finish to any playoff dreams for fourth-place San Antonio. However the Boulder-Tulsa battle for second gets interesting. At stake is another trip to El Paso in late February for Round One of the playoffs. To finish out the season, Tulsa has three more games to play than Boulder. Assuming Tulsa wins those three, they'd be 1 ½ games or three points behind the Bison – if the Colorado guys were not playing at the same time. From that point, there would be 24 points up for grabs. That second-place battle is by no means over. Wonder what Tulsa owner Julie Wilson and coach Marty Quarters are thinking as they see the word, "Rhinos" for their next six games? Come to think of it, what might Boulder coach Brent Cullaton might be up to with one eye on the Rhino-Tulsa scoreboard this weekend?

It all adds up to one reason behind Herman's quote: "This is the most exciting part of the season."



[email protected]



Just Chirp'n #20 (2009-2010)
January 14, 2010
by Michael Hissam

This season's defining 20-minutes for the El Paso Rhinos may be best stated by what happened in the second period of last Saturday's game against Boulder.

They came back from a 3-0 deficit, and on to win the game.

At the end of the first period, fans were astounded; the proverbial, "take the fans out of the game" was happening in El Paso – the place where the scoreboard just about always has the home team out front.

It took eleven seconds into the second period for the Rhino fireworks to begin.

What in the world did Rhino coach Cory Herman say to these guys? "I told them the only good thing about the first period was that 40 minutes remained in the game."

Even Boulder Coach Brent Cullaton was nowhere near glee when his team took to the shiny ice to open the second stanza. "You're going to see a different El Paso team come out on the ice. I know how Cory Herman thinks," he told me as the door to the ice swung open.

Maybe we ought to consult with Cullaton about tonight's lottery numbers.

"Scouts?"

That line by Paul Newman in Slapshot will live in its own infamy. At the Rhinos' level of hockey, it's part of a player's reason for being in El Paso del Norte now – aiming for the next level of this game.

Mark Ostapina, head hockey coach of the Milwaukee School of Engineering, saw the Rhinos first hand at last month's showcase in Las Vegas as part of his continuous scouting mission. "I recruit what I don't want to defend against," he said. "I'm looking for hockey intelligence, hockey sense and character on- and off the ice."

Ostapina knows what the Rhino organization can do concerning those attributes. He coaches former Rhino top scorers Nick Gorup and Jeffery Schmudlach.

"Junior-A cuts them out of the pack. I look for input from their coaches and others. I look at their ability to perform. Production is the key to making things happen – it's not just lighting the lamp. I look for three-zone players."

Skating – something all too many fans assume as a given – takes another dimension when it comes to scouts. "These guys train their whole life. I look for efficiency and power in the stride. 'Pretty' is not needed. Look at what the Russians brought to the game: choppy but powerful when it comes to getting from Point A on the ice to Point B. I saw better skating at this year's showcase than the last."

Ostapina credited the Rhinos as "a first-class operation that instills winning concepts and that leads to winning players. Teams that don't in are those with habits that perpetuate losing. These guys know their work ethic – the sweat equity to win."

He noted that "age out" players who do not land spots with varsity teams at the collegiate level may wish to consider club teams at other schools. "With 300 club teams at NCAA schools in the United States, there are plenty of places to play, to get an education and to keep enjoying hockey."

His graduates included Duane Rolleson, skating in the "show" at age 39 with the NHL's New York Islanders.

Ostapina's reminder to aspiring players: Get the academic credentials. "Ninety percent of the players I watch I cannot get into my school. Take care of the academics. If you fail there, you limit your opportunities."



[email protected]



Just Chirp'n #19 (2009-2010)
January 7, 2010
by Michael Hissam

Happy New Year, Rhino style!

There's nothing humble about this weekend's ice hockey schedule in El Paso: It's Number One El Paso Rhinos versus Number Two Boulder Bison in what might be the preview of bigger things to come late next month.

Back from successful – but humbling experiences – from the pre-Christmas Western States Hockey League Showcase these teams appear fired up to put on a good show for los aficionados de El Paso.

"We got to keep in mind Boulder has been taking one of three from us every weekend we have met them!" declared Rhino Coach Cory Herman. "Don't let their 1-3 record in the showcase fool you. That one victory came against Phoenix, the team that beat us in the championship finals last year."

Herman noted that his guys (2-2 in the showcase) got back into town pronto after the holidays. "We've had four good practices this week. We're excited about being in our own rink. But, what we have learned is the other teams are equally excited when they come into El Paso."

Think bragging rights or superlative-ridden stories on the long ride back home for anyone who upends the Rhinos.

Practice this week focused more on the "fine tuning" of the systems including the power play and penalty kill. "We also worked on smarter dumps of the puck into the opponent's zone. By keeping the puck away from their goalie we can establish a better forecheck."

Herman added that other work in the morning sessions centered on better chemistry among players when lines have to be juggled during game situations.

Boulder Coach Brent Cullaton reported he plans on his "A-Team" heading to El Paso for the weekend rumbles. "What you will see is our playoff roster – a team that hopefully will play El Paso." Cullaton continued to tout the efforts of his star player Derek Scanlon who immediately got "five or six letters" from the college scouts who watched the showcase action in Las Vegas.

Rhino defenseman and second-year player Josh DeLoach can't wait to tangle with Boulder. "We haven't swept them yet. That is our goal. We are very excited to get back on the ice."

DeLoach, the lone Floridian on the Rhino roster, added he felt the showcase experience was great. "It was my second showcase; I was not as nervous. We were really excited to beat Fresno. There was great competition – fierce competition – there on all shifts. We waited all year to see what the other division was like. We'll be able to hold our own in the playoffs!"



[email protected]
Just Chirp'n #18
Dec. 31, 2009
by Michael Hissam

As 2010 opens, here's one New Year's resolution to suggest to El Paso Rhinos' Coach Cory Herman: Don't pull the Indianapolis Colts basura. We're talking about the football team that apparently benched some of its first-string boys to "protect them" for the playoffs. Take a loss or two, so what if it results in another team getting into the playoffs more or less by default, not by virtue of competitiveness, when the chips are down? The fans shelling out a full buck for a ducat deserve that, right?

The math is pretty much there when it comes to the playoffs for El Paso. You can just about put an "X," a "Y" or something on the standings to say the Rhinos skate in March's post-season championship contests. El Paso has a 12-game (24 point) lead over second-place Boulder, with 15 games left on the regular schedule. The Bison (42 points) have 18 left to play. Third-place Tulsa (27 points) has 21 to go. If the math is correct, only these teams could win it all this year in the Midwest Division of the Western States Hockey League. Fourth-place San Antonio (25 points) has 18 left on the card. New Mexico (13 points, 18 games to go) trails the pack.

Tulsa, San Antonio and New Mexico each know they must virtually win out to even think playoffs. Each of them needs the proverbial "help from other teams" to get there. Each faces more "ifs" than El Paso's semi-skilled, sometimes insured motorists whenever there's more than a quarter-inch of snow on the roadways here.

Every hockey coach wants to see what the third- and fourth-line players, and some of the guys whose "games played" numbers are in single digits, can do. However with Herman, the grandóte 12-game lead does not mean a free ticket to the ice for those less experienced. "I don't believe in pulling starters," he said. "In order to be sharp, we practice harder than we play. We play every game to win. We work to peak at the end of the season. I don't look at standings and the mathematical stuff. We play these games the same way we would play the first playoff game. We want to ride high into the playoffs."

Herman pointed out that the team is well rested – two weeks off after showcase and time prior to January 8 with Boulder. There are two weekends off before the end of the regular season in February – and the coach didn't seem to really like that quirk of the schedule.

Speaking of the showcase in December, Herman added: "A lot of scouts have followed up with us. A lot of good interest, that's great!"

New Year Department: Ask the coach what he learned in 2009? The answer builds out from the word, "consistency."

He explained, "The biggest thing I learned in 2009 deals with consistency. Finding the consistency to keep the competitive edge in practice is critical. It is what leads to the 'recipe' for the 60-minute game. We played 60 minutes against Fresno (showcase victory). What I want to learn more about in 2010 as coach is how to get this team to be more consistent."

Herman pointed out that the route to consistency also requires him to learn from the players. "When you are a coach, you are juggling 25 players – not robots --, each of whom reacts individually, differently to a coach's style. It is my job to figure out the way to get the best out of each every single night."

¡Feliz año nuevo, amigos. Lo mejor para tí en 2010!



[email protected]



Just Chirp'n #17 (2009-2010)
Dec. 23, 2009
by Michael Hissam
Some of the greatest lessons in life are not found in textbooks, chalkboards or that electronic gadget hooked up through a computer to simulate reality. One of those lessons may be found learning how to adjust to what the other guy brings to you. Then be ready to adjust again.
Two losses by the El Paso Rhinos last weekend in the four-game Western States Hockey League showcase may have offered lessons -- as for coach AND players.
For Coach Cory Herman, it's finding the gaps he needs to close to get his team where he wants them to be in about two months – as in playoffs. He spotted the gaps more so through the losses, rather than the euphoria of victory in the marquee-game win over Fresno to start the weekend's action.
For his players, in hockey language, it's "burying the puck." In another era, it was called, "killer instinct."
Although the 700-mile plus bus ride back to El Paso might not have been a rollicking good time, post 3-1 loss to rival Phoenix, Herman gained insight as to where practice needs to go when the Rhinos hit the ice on January 4, 2010: "We've got to take advantage of opportunities. The focus needs to be there. We need to adjust quickly to what the other teams throw at us."
Another message to his team – as if they haven't already been re-living it though the 2-0 loss to Idaho – is "burying the puck." He said, "When you get the chance, bury the puck!"
Herman gave a game-by-game review of the contests, each being two periods of 25 minutes:
• El Paso 4, Fresno 1: "We played them very well – against a very good team. This was one of the best games all season."
• El Paso 4, San Diego 3: "We lost some jump in the second game of the day. We were a bit tired after Fresno."
• Idaho 2, El Paso 0: "Best game physically end to end. This was the type of game from which you learn a lot. Their last goal was an empty netter. We had many chances, just did not bury the puck."
• Phoenix 3, El Paso 1: "We outshot them; their goalie was unbelievable. We had great chances, but he always came up with the save. Again, we got to figure out how to bury the puck. That goalie stood on his head!"
Common to all four games: "Great competition!" Oft repeated: "Bury the puck!"
Boulder Bison Coach Brent Cullaton managed to catch much of the El Paso action. "The scouts – and there were many of them – wanted skaters. They wanted El Paso's (Austin) Balko and (Josh) DeLoach. They want speed and skill."
According to Cullaton, his star player Derek Scanlon already has received nearly a half-dozen letters from the scouts attending the Las Vegas hockey extravaganza.
Cullaton leads his team into El Paso on January 8. He also expressed his appreciation to the El Paso fans at the showcase who complimented him on the Bison progress to date. That progress seems to be heading toward an El Paso-Boulder showdown in late February.
Gracias a ustedes por todo en 2009; feliz navidad y prospero 2010 – con mucho hockey y salsa de El Paso!
To borrow from the United Nations: "I will waive consecutive interpretations." You know what I mean.
[email protected]




Just Chirp'n #16 (2009-2010)
Dec. 16, 2009
by Michael Hissam

It's the game of the season, folks. And, it's not even playoff time. It features an unusual two 25-minute periods format. But as with every regular season tilt, two points are on the line.

When the Midwest Division first-place El Paso Rhinos collide with the Western Division first-place Fresno Monsters on Friday, it will be all eyes on the ice with two-high scoring, yet highly-defensive teams.

If the matchup by itself doesn't spark enough adrenalin for players and fans, a reprise of Paul Newman's Coach Reggie Dunlap (Slapshot) quote says it all in one word, "Scouts?"

More than 30 collegiate scouts will be in Las Vegas for the annual Western States Hockey League Showcase event this weekend. Planning for all the action on the ice with this marquee game, the scouts better have extra pencils and notepads. They know El Paso has 209 goals for and 54 against, with Fresno at 175 and 56 respectively. They've been watching the games over the internet feeds. Many of them are head coaches or assistants at all collegiate levels. They know what they are looking for.

Yet, there's always the possibility of a "break-out" weekend for some skater to get the notice he has been seeking.

"We're staying with our game plan," said Rhino Coach Cory Herman. "It's still two points. We'll play them – four games in three days – as regular games. We'll put our best on ice."

Playing in Las Vegas by no means equals weekend vacation for the Rhinos. With two games on tap for Friday – morning and late afternoon – one can place a safe Vegas wager that about 20 skaters will be resting in between the contests. "To us, going to Las Vegas will be like going to San Antonio or Tulsa," Herman said. Later contests match the Rhinos with Idaho, San Diego and old league playoff finals enemigo Phoenix.

Any glitz will have to be on the ice. Two periods with an extra five minutes a period means change. "Those longer periods are different, a big difference." Another difference is the lack of knowledge of the Western Division opposition. "We're somewhat blind against them. We've not seen them in person. It does make it kind of fun – but we've got to figure out what they are doing.

Final Rhino practices will see more emphasis on the special teams. "We've had good practices so far. Each player needs to out work his guy every shift," Herman noted.

Andrew Duff gets the call in goal for El Paso in Friday's game against Fresno.

Monster's bench boss Eric Ballard said it might take the first period to figure out the El Paso team and game plan. "We know there is a good veteran group from El Paso. Cory has been doing a fabulous job with the team."

Ballard pointed out his team is based on solid goaltending. "We rotate three starting goalies. Each could start in any team in the league. We are fortunate to have guys with a 91 plus save percentage, as well as goals against averages ranging from 1.3 to 1.94. We just got to be defensive and keep the pucks out of the back of the net."

Fresno goalies include Peter Megariotis, Matt Anderson and Brent Hollerud, the latter sporting the 1.3 goals-against average. Up front, Ballard has been known to put his three top scorers Thomas Freeman (56 points), Ryan Parkhouse (52) and Rob Kolander (42) on the same line. Kolander recently took junior- hockey player of the week and month honors.

The Monsters should be pretty much at full strength despite "some bangs and bruises."



[email protected]


Just Chirp'n #15 (2009-2010)
Dec. 9, 2009
by Michael Hissam

Remember that old abbreviation WYSYWYG (What you see is what you get)?

Forget about that one when it comes to the Tulsa Rampage, especially when you change the "see" to "saw." This week's visitors and long-time nemesis to the first-place El Paso Rhinos look very little like the "short bench" team the Rhinos beat early in October in Oklahoma.

Proof point? Tulsa added four new players just this week; the fifth meets his new teammates for the first time when the Rampage arrives in El Paso in time for Friday's game. They even have a new coach (Marty Quarters) since early November. "I've been tracking their changes, their 'adds,'" said Rhino Coach Cory Herman. "They've turned things around. They've added good forwards on top of the good forwards they already had. They have improved considerably."
What added concern for Herman is that Tulsa recently grabbed two games from second-place Boulder, now trailing the Colorado squad by 11 points in the battle for second place. Tulsa now sits one game under .500. "They look a lot different than what we saw in Tulsa."

Herman also has a few new moves up his sleeve as the Rhinos have been practicing with different line combinations, with emphasis on the fore check. "By later in the week, we'll be working more with the special teams on the power play and the penalty kill."

He pointed out that star goalie Andrew Duff will get the Friday call. It was against Tulsa in early October that Duff suffered a leg injury that knocked him out of the goal crease for more than a month and a half. At the same time, Herman looked to continued leadership from league-leading scorer Nick Gualano. "He's playing very well, definitely 'on' his game. We want him to keep shooting on the net."

Rhino captain Austin Balko felt this week's practices have the team on the right track. "We're working on details – more consistency, a more offensive mentality. We got to get more comfortable with our leads. We want to build leads that make it easier for the 'D' guys to carry through. We want a game that is as good offensively as it is defensively."

Any other team in the Midwest Division of the Western States Hockey League might think Balko's is being offensive in making that last statement. The Rhinos have scored 183 goals and have surrendered only 43 – fewer than 1.5 a game to the opposition. No one else is near those stats in this division.

From Tulsa: Rampage owner Julie Wilson is fired up about this weekend's games. "The turnaround with the existing players under coach Quarters has been phenomenal. When we saw the Rhinos the last time we did not even have a full roster. Coach Quarters has good players coming in. We are full on the roster. His teaching ability on the ice is outstanding. To be able to take two of three from Boulder only two weeks after he took over says a lot."

The four-year owner of the Tulsa franchise went on to say, "We're excited about coming down to El Paso for good games. We hope to win; it could happen. We know El Paso is a strong team."

Tom Whetsel leads Rampage scoring with 16 goals and 24 assists. Last year's leading scorer Michael Criscoulo rejoined the team this week – just in time for El Paso.

Cholesterol Department: Rhino defenseman Kyle Shapiro, from the Philadelphia area, said he finally found a good El Paso source for the right ingredients for a Philly steak sandwich. He agreed that he would gladly volunteer to be a quality control inspector for paseños who think they have found the right way to make that eastern Pennsylvania delicacy.



[email protected]




Just Chirp'n #14 2009-2010
Dec. 2, 2009

by Michael Hissam

How could a coach be in a pickle when his team is 24-3 and clamping down its hold on first place?

It's when the team practices harder than it plays.

El Paso Rhino Coach Cory Herman doesn't know the answer, other than seeing the symptoms. What bothers him is the San Antonio team knocked off last week in their rink comes to El Paso this week with revenge in mind.

"We've always said, 'practice as you would play the game.'" Translation: "Keep the consistent, same level of intensity that you displayed in practice for the weekend games. Sixty minutes, boys!"

Herman pointed out, "We're not getting the full 60 minutes on the ice; we've got to go 60 to get to top level. We don't always to that. We might get 'bit.'" "Bit?" Think trasero, en español, think dawg bite in English. Think loss in any language.

With the season half over, and the December games on tap, the coach looked toward the first month of 2010. "From that point, the season goes quickly. February starts the playoffs. We've got to get into a good situation for the playoffs."

Never one to assume, Herman might just be concerned about the Western Division of the WSHL. Fresno is 23-0, with an overtime loss. Idaho is 18-2, with three overtime losses. Old nemesis Phoenix is 10-6, and two dropped overtime games. Anyone who finishes in playoffs of the Midwest division dreams about causing a train wreck for the Rhinos.

However, Herman has reactivated another weapon in the arsenal. Goalie Andrew Duff only gave up one goal in his return to action last weekend. He's the likely starter Friday, continuing his return from a nearly two-month layoff due to a leg injury suffered in Tulsa. "Unbelievable, the only word to describe it!" said Duff when asked about his first steps onto the ice, post-injury. "I had been working with physical therapist Mark Scott on stretches, bending, straightening and weights. We worked on eye-hand coordination.

"Coach Herman and the team were very supportive. They knew I wanted to be back, but not to push the return. All I want to do now is help this team get to where we need to be at the end of the season."

With mucho, mucho respect to the top news of the day, Herman could not have picked a better time for Military Appreciation Weekend. All military personnel get free admission, compliments of Interglobal Logistics. Events feature a "free raffle" of game uniforms for Friday and Saturday. Many members of the military who serve overseas in the war zones have come through El Paso. Many love to come down to the ice house when they are here. They have more than earned.
There will also be a box for toy (new or used) donations to the less fortunate.

Ouch! Department: Casey Lutz, wrist; Ben Vidro, leg, apparently overdid it in practice. They'll be watching the San Antonio series from the wrong side of the dashers. Vidro's home town, Comfort, is about an Austin Balko slapshot from San Antonio. Vidro will tell you Comfort is not far from Welfare – no kidding!
Here's one: During an ECHL game in Salt Lake City last week, I saw a double penalty shot awarded to a Utah Grizzlies' player. I know why the first was awarded – hauled down from behind while shooting. I have an e-mail out for a better explanation for the second. I saw my first hockey game 55 years ago. I never saw a double penalty shot.



[email protected]



Just Chirpin' #4 October 15, 2008
If the El Paso Rhinos were shootin' in a shootin' gallery, the ducks would go on strike.
Averaging about 80 shots on goal – better than a shot a minute --, the Rhinos' firepower is becoming the topic of the week. The story behind it is three simple words, "Shoot the puck!"
Coach Cory Herman stressed the most basic principle in hockey: "The only way to score is to shoot. Things happen when you shoot on the net – including the fluke goals."
At the risk of making the basic a bit complex, enter the term "cycling the puck." The concept is akin to a bicycle wheel. In this case, the attacking players form the circle, and look for the lane into the net. If there is no lane, drop the puck back to someone on the circle who will work into the next lane. No shot? Cycle again. In the time it takes to explain this, there have been two or three shots on goal by the Rhinos. ¡Asi es hockey en la frontera!
El Paso's record to date – undefeated and with that astronomical shot count – will be tested this weekend as the team heads to San Antonio and the resurgent Diablos (nine wins, no losses, better than seven goals a game). Coach Ryan Egan looks forward to his home season's opening weekend. "We are finding ways to win; not always pretty. The good teams find a way to win." Egan expects high scoring games.
Herman pointed out, "San Antonio is a very good team. We need to come out hard and bring our 'A' game to their home opener. We have to be that way with every team we play. There is just no way to compare what our next opponent has done versus other teams prior to playing us. We know we are going to be getting the best of every team we play!"
Sounds like "money's worth" to me.
Sidebar: Egan said to keep an eye on veteran Diablo leading scorer Malcolm Richards, winger, and Jason Webb, veteran on defense. He also likes the play of first-year goalie Anthony Maroney. In Omaha, Egan coached Rhino stars Nick Gorup and Zach Hale.
¡Nos vemos!

Just Chirpin' #3 Oct. 8, 2008
To quote legendary Cold War-era espionage agent Boris Badenov, "Hokey smoke!"
The El Paso Rhinos are not in first place – yet they're undefeated as they sit in third.
Nothing is wrong with your computer screen. You are now free to check out the WSHL standings. The early story line in this league is just starting to play out: In the Midwest Division, point leaders Tulsa and San Antonio are getting ready for one thing: El Paso. And, those lucha libre (free-for-all rassling matches) are on the schedule for this month.
Between now and then, the Rhinos head for the Metroplex this weekend and an alternating three-game set: Dallas Hawks-Fort Worth Renegades, back to Dallas. Knowing Coach Cory Herman's ability to focus the team, the word "assume" – as in "win" will not be allowed, regardless of Dallas and Fort Worth being further south in the standings. As learned the hard way in the worse-than-board-checked world of business, "Assume makes an ass of you and me."
Here is the test for the Rhinos: Other than the showcases, the weekend is a set of three against the same team. Momentum, lessons learned, grudges carry over as the weekend progresses. This time, comes Saturday night, it's a different opponent out there; on Sunday, it's the guys you saw on Friday. You have to take it game at a time.
Speaking of strange things on the computer screen: ¿Dónde está Phoenix? They're sitting in the Western Division basement, 10 points back. This season may be young, but the way things are out west – Valencia on top, and in the Midwest with Tulsa and San Antonio, it just might be a bit early to assume (that word again) El Paso AND Phoenix for the big one next February and March. I will say this, when I talked to several veteran Rhino players last week, they can taste it: The finals at home. They're telling the new guys there's nothing better than the sabor (flavor) of an El Paso championship.
RIP, Reggie Dunlop. I just heard on the radio that the Syracuse Crunch of the American Hockey League will hoist Paul Newman's #7 Charlestown Chiefs jersey up to the rafters. For as much as the Hollywood scribes ignored the movie, hockey fans turned it into a cult event. Virtually every hockey team bus has the Slapshot DVD or videotape. When Coach Herman brought in the Hanson Brothers last year, one could not fight the temptation to converse with them from those famous lines: "Buy ya' a soda after da game!" "You know Toe Blake? No?"
Hasta pronto!


Just Chirpin' (#2 Sept. 30, 2008)
"It takes a special guy to wear a letter." -- Cory Herman, head coach, El Paso Rhinos
When it comes to Rhino Captain Nick Gorup, and alternate captains Bill Krueger and Austin Balko, the privilege of wearing the "C" or the "A" means doing what you do best in hockey – what got you there.
As Coach Herman pointed out, "You don't have to change your personality to be a captain, just keep leading."
Executive development programs stress that effective leadership skills are acquired through four major types of experiences: challenging assignments, working with significant other people, hardships of various kinds and training programs. Those leadership development experiences also fit hockey to the (ahem) letter, let alone black and blue marks and conditioning at 4,000 feet above sea level.
Gorup's inspiration comes from former Detroit Red Wing Captain Steve Yzerman. "He was a captain at 19; he stayed the captain until just before his retirement. He was a big influence on me." Gorup, in his third season in El Paso, first as "C," knows the captain "is the guy everyone looks up to. He is the 'go-to' guy on or off the ice. Actions speak louder than words. Performance on the ice earns the respect for the captain."
Gorup's proof point: He scored the first goal for the 2008-9 season.
Ask second-year center-winger Balko if he wears the letter as alternate captain. The written answer, "Yes, I am," belies a verbal tone best described as the mix of pride, humility and responsibility. "I want to step up and lead by example. I'll do anything to help the team win. I want the new guys to be comfortable. El Paso is a good place to play and help your career," Balko declared. His hockey role model Kris Draper wears the "A" for the Red Wings. "And to think someone once traded him for a 'buck' just because they thought he didn't have it."
Krueger – in a more reticent moment for the guy who can out orate the best – noted, "It is a privilege that Coach Herman looks to me. Anything I got is for the guys. Last year, I also wore the 'A.' You knew the guy next to you would get the job done. As a leader, you want people to follow; you want to keep 'em going!"
This season is "something like my 15th playing competitively," Krueger noted. "We want to win the Thorne Cup at home this season." But on a more jocular level he proclaimed: "I can still agitate. The refs are not on my Christmas card mailing list."


Just Chirpin' (#1 Sept. 23, 2008)

"Blue collar!" Gritty fabricating plants in Cleveland; assembly lines in Detroit, molten metal in steel mills that defined Pittsburgh. No glamour, no glitz – just results. The job got done. "Back to work tomorrow, boys."
Head coach Cory Herman quickly used "blue collar," "hard-nosed" and "Go!, go!, go!" to describe the opening weekend in Windsor, Colo. "We forced them to make a play. We didn't give them the perimeters. We were aggressive. We kept the pressure on them."
Three wins out of the box said a lot about the prospects for this year's El Paso Rhinos' squad. But let's go to the proof points: 179 shots on goal; 21 goals; seven rookies combining for 21 points, one smiling boss.
Rookies David Fegler, John Scorcia, Anthony Knuth, Tyler Benson, Trevor Erickson, Josh Williams and Drew Montague made their Rhino debuts memorable by contributing to the Windsor rink goal light electric bill. Their mentors, veteran captain Nick Gorup, and second-year man Austin Balko chalked up 11 points between them.
Firepower has returned to El Paso.
Herman's blueliners prompted the coach to use a word that would send rink rats running for a dictionary: "composure." "The defense was a big surprise. We went with five D-rookies in one game. They kept their 'composure.'"
Of course, second year goalie Arthur Hollinger has already pitched a shutout. Expect sequels. (Please, Mrs. Hollinger, send down some of Chicago's famous hot dogs.)
Oh, isn't it just great to be just chirpin' hockey on the frontera. ¡Hasta pronto!
Just Chirp'n #12 2009-2010
November 25, 2009

by Michael Hissam
"Fine tuning" on the march toward the playoffs continues for both the El Paso Rhinos and this weekend's host team San Antonio Diablos.
El Paso (21-3, 42 points), seemingly comfortable in first place, comes off the "loved/dreaded" bye week. Everybody loves getting the previous weekend off; everyone dreads getting the rust out and the focus back for the next. "We got to get refocused. We need these three games," declared Rhino Coach Cory Herman."
Comfortable? Nope. Herman is allergic to the word. "Hard work is expected. The new guys (into the season, and the guys added since) know we stress 'How you were in practice equals how you will do in the weekend's games.' I got to hand it to them, they have been great in practice this week."
Over the past couple weeks, Herman pointed to "consistency" as critical to the fine-tuning process. "We work on consistency. We must be consistent all the time. We emphasize that in practice – where the expectation is to be the best. My vision is four lines, six defensemen and two goalies who will be at 110 percent at the end of the season."
In the interim, he doesn't expect much less, nor will allow the team to live off past team or individual laurels. Ask any Rhino. Same answer.
Scratch and Dent Department: Goalie Andrew Duff is ready to go from the early-season injury in Tulsa. Herman has not tipped his hand on the starting goalie decision for Alamo City on Friday. Still out of commission: David Fegler, Tim Avegard and Drew Montague.
Diablo report: Diablo Coach Zac Desjardins said his team (8-16, 16 points) is more focused and ready to do battle with the Rhinos, en route to boosting chances for the playoffs. "What we're looking at is two of the hardest working teams in the league. My team is more focused, they have been learning the system. We stress hard work even more so than skills. We need to give it all for 60 minutes, 100 percent of the time."
Desjardins cited the play of Diablo J.P. Kascsak who came to San Antonio via ice time in Walpole, Massachusetts. "He's a leader and a confidence builder. We expect a couple goals from him a night, no matter the score.
"Matt Guffey has also become a leader on this team."
San Antonio's bench boss added that taking one of three on the road last week from New Mexico has been important. "We've had good practices. We do have a 'short bench' which means everyone gets out on the ice. We are determined to get to the playoffs."
For Desjardins and company, that road to the playoffs comes to El Paso next month.
Look for bang 'em up hockey – duro y pesado -- in both cities.
Buen dia de dar gracias. Happy Thanksgiving.

[email protected]

Just Chirp'n #11 2009-2010
November 19, 2009

by Michael Hissam
They're halfway home. Make that halfway to the second season.

As the El Paso Rhinos barrel their way through the Midwest Division of the Western States Hockey League, they got a break this week. Most of them went home to see family and friends. Comes Monday, it's back on the ice to prepare for the day-after-Thanksgiving-tilt in San Antonio.

They might be a bit rusty, but the work will be there waiting for the Rhinos, according to Coach Cory Herman. "We got 24 games behind us; 27 ahead of us including the showcase – a total of 60 or so counting the playoffs, if we get there. It's a long season. I encouraged our guys to have a holiday. However, you can bet many of them took their skates to get some ice time somewhere."

Work includes "fine tuning" of what has become a meaner machine. "We got to ramp up to the playoffs. I want guys who believe we can come back when we are down by one with a minute to go. I want guys who can stop the opponent's scoring when there is one minute left."

This more aggressive Rhinos team, coupled with a more intense work ethic represents the biggest surprise for the coach this season. "We are much more aggressive on the fore check."

Borrowing loosely from the "Plus/Minus" hockey concept, the coach took the mid-year analysis a bit further:

Offense:
• Plus: "Scoring punch and work ethic." This team has 149 goals.
• Minus: "Aggressive on the fore check. We need to be aggressive all over the rink. Players are not always taught this."
• Players to note: Trevor Erickson, John Redmond

Defense:
• Plus: "We move the puck well in our end. We're good on our powerplay. We move the puck well, find the seams and our open guys."
• Minus: "Wingers need to do a better job along the wall in our end – chip it out or make better decisions. They need to communicate better with their partners. They need to envision that 6-foot 'box' in front of our goalie, own it and clear that area out. There's also some overhandling of the puck on our power play."
• Players to note: Andrew Ketterer, Michael Bottcher

Goalies:
• Plus: "Andrew Duff played well until he was hurt. Max Dizgun stepped up in his place. David Eland adjusted well. We're solid."
• Minus: None. "If they give us a chance to win every night, they've done their job." At 21-3, they've been working.
• Players to note: All three.

Swap shop: Herman just picked up Joshua Rolfe, defenseman, from the Bozeman Ice Dogs for "future considerations."

Early Christmas shopping? Military appreciation night happens Dec. 4 against San Antonio. Player jerseys from that night will be auctioned off the following night. Proceeds go to Operation Santa Claus. Help fill the box out front with toys for those less fortunate.

Have a great Dia de Dar Gracias (Thanksgiving).

[email protected]

Just Chirp'n #10 2009-2010
November 11, 2009

by Michael Hissam

El Paso Rhino Head Coach Cory Herman hates excuses.

He will never hide behind the fact that his comfortably-in-first-place team has held its spot despite injuries and illnesses that never allowed him to put the exact team on the ice at the exact moment he wanted. Goalie Andrew Duff and defenseman Drew Montague prowl the wrong side of the north-end dashers in street shoes, unable to get into the action. David Fegler got derailed with a malady knocking him out of his right-wing spot, and, in his case, penalty box duties.
Comfortably in first? Word to the wise in the west Texas town is, "¡No sean flojos!" A nice translation is, "Don't get lazy." There exist other translations in hockey language. However, this is a "family oriented" column. Herman won't let this team "mail in" three victories against New Mexico starting Friday in the Duke City and finishing Saturday and Sunday in the Sun City.

Herman knows New Mexico – current occupants of last place – derailed Tulsa for two of three last weekend up in Oklahoma, and gave El Paso fits the weekend before. "Their goalie (Colton Ishmael) 'stood on his head' stopping about 50 shots each game from us. They gave us all we could handle up there. He's given the team a lot of confidence."

Herman added his strategy is to "put traffic in front of their goalie. We'll take the ugly goals, the garbage goals. If that kid sees the shot, he stops it!"
New Mexico bench boss Peter Ambroziak pointed to Ishmael as the sparkplug behind his club's resurgence. It is a trend that started a couple weekends ago when the Renegades held El Paso to surprisingly-low winning margins, and taken further with the two "W's" in Tulsa. "Colton has started in all three of our victories, two of them in his hometown of Tulsa. He has worked his way to become our Number One goalie. He took the opportunity and ran with it. Two of three has given us confidence."

Ambroziak likes the fact that his team faces the Rhinos so often in the first half of the Western States Hockey League 2009-2010 season. "We step up our game when we play them. It will help us down the road when we play others. Our goal this weekend is to steal one or two from El Paso – give them a game! I'm looking forward to more parity in our division as the season goes on."

New Mexico may be 3-15 in the standings. For what it's worth, in year one of the old Western Professional Hockey League, the El Paso Buzzards had pretty much the same record – then blasted off to take the championship. "¡No sean flojos!" are words to the wise.

Herman's translation: "Just compete every shift. I want 20 competitors out there, not 20 guys just happy to wear the Rhino jersey. Losses happen when you say, 'We'll win this one easy.'"

(Inland) Empire Strikes Back: The first two words describe the portion of the Los Angeles megalopolis out around the city of Ontario and points east. Ontario is home to the ECHL Reign. Thanks go to Reign PR/Community/Corporate Relations Director Laura Tolbirt for last weekend's hospitality when the Victoria Salmon Kings came to town. She runs a top-notch communications effort in a new building – totally paid for – that can house about 9,000 for hockey. It also has bells and whistles "Soundguy" would love. Next stop on the annual ECHL scouting mission will be Estero, Florida to see the Everblades.

¡Hasta la vista! [email protected]


Just Chirp'n #9 2009-2010
November 5, 2009

by Michael Hissam

"Hard work!" represented the two-word answer to the 15-word question, "What is the key to this week's El Paso Rhinos/Boulder Bison rematch in Colorado?"

Now, the multiple choice question to readers: Who said it?

A. El Paso coach Cory Herman in one of his longer answers
B. Boulder coach Brent Cullaton in one of his longer answers
C. Both
D. The Rhino team bus driver somewhere along I-25 after another cup of Joe.

Answer: I'll take any of the above.

One could swear that interviewing these coaches is a study of the stereophonic. Their answers are virtually dead ringers. Their seemingly similar approach to hockey in the Western States Hockey League – the obsession with hard work and focusing their players "every time they step on the ice" – may explain why the Rhinos and the Bison are 1-2 in the standings. Boulder represents the only blemish on the Rhinos rip-snortin' season record of 16-2. The Rhinos represent the only reason Cullaton's squad is not top dawg.

Herman and Cullaton were pros about a decade ago. They know what it takes to get to the next level. They want to imbue their players with that knowledge, more importantly attitude.

Crash. Boom. Bang!

There's going to be a hockey collision this weekend up there in Quite-Cold Colorado.

Looking to polish any tarnish on his hockey juggernaut machine, Herman went after consistency. "That loss at home to Boulder happened because we didn't show up for the game. Consistency means playing 60 minutes, playing every shift."

To keep the balance of goals in his favor, Herman stresses practices "where every shot is a good shot!" The stats show the Rhinos outscoring the opposition on a nearly four-to-one ratio. "I like when the players shoot and put the puck on the net."

Despite the ratio, Herman said he is never totally happy with the defense until they surrender no goals. "We also need to keep focus away from the puck. We got to pick up the late guys and 'trailers' that you don't see coming at you."

He sent kudos to goalie Max Dizgun, whose contributions, shutouts and strings of no-goals-allowed in consecutive periods have contributed to the team's miniscule 1.72 goals-against average. "He's a big surprise. He's very calm, very mature player at 17. He handles the situations."

Cullaton told his team in practice this week, "If you turn over the puck to El Paso, you're going to see the red light!" He is also the guy who a couple weeks ago "credited" one of his guys with an assist when El Paso scored a goal during a defensive breakdown – the ultimate lesson in humility for a hockey player.

He also instructed his players, "Know your man, don't let anyone be open. Know your job, not someone else's. Hard work!"

Sound familiar? Cullaton offered the post script: "We know what it takes to play El Paso. We have to match, really trump their work ethic."

Département: Qu'est-ce que c'est? Cullaton said his goalie Mathieu Laberge remembered a game back in Montréal where his position opponent was Dizgun.

Dizgun gets the start in place of the injured Andrew Duff. Dizgun attributed his one-goal-against-per- game average to "being more focused lately and hard work in practice. The defense is clearing the rebounds. One thing I learned from playing Boulder is that I have to push the rebounds to the corner or smother that puck. Boulder will crash the net. They'll pick up every mistake we make."

Hace frio en Boulder. It's cold up in Boulder. Bundle up, fasten your seatbelts, secure the dasher boards.

[email protected]


Just Chirp'n # 8 2009-2010
Oct. 29, 2009
by Michael Hissam
El Paso can get a little chiple (spoiled).

Losing one of three in the home-opening series last weekend stunned the Rhino faithful who seem to expect win after win after win, week after week after week. Never mind the team took two of three from the Boulder Bison. Despite a rally to overcome a 2-0 deficit in the game, the team just ran out of gas. As overheard from the ramp to the locker room, "We just didn't finish the game."

Herman described last Saturday as, "No jump!" He explained, "We have to be consistent: no off shifts or taking a couple minutes off during the game. If you have a bad shift, think about it for 15 seconds as to how you can improve. Then focus on the next shift."

Rhino veteran right-winger David Fegler did some thinking and gladly repaid the Bison Sunday with the hat trick to take the rubber game. "Saturday was a learning experience and a wake-up call; not every game is going to be easy. We've got to play each game as though it is the last game in the playoffs."
Fegler – first star of the Sunday extravaganza -- took the lesson further: "When we play our game, focus on what we need to do, there's no problem. We need to perform every time we step on the ice. We cannot let down on any shifts."

Fan commentary post-Sunday game agreed, but added a different thought as Rhino loyalists viewed the Bison as a team that will push the Rhinos a bit more than the rest – after all they're in second place – and inspire the boys to perspire a bit more under Coach Cory Herman's "hard work!" way of life.
Show me any other El Paso team that has won more than 80 percent of its games, and its sarsaparilla.

This weekend marks the beginning a 1-home, 2-away series – or vice versa with the New Mexico Renegades. Peter Ambroziak's squad heads to the Sun City for Friday's game; the following day both teams head up I-25 to Albuquerque to round out the set of three.

"It's going to be a big change for us," Fegler added. "Once we get up there to Albuquerque on Saturday, we'll go for a run to get rid of 'bus legs' and be mentally and physically prepared."

He explained the mood on the bus will start out on the light side, "but as we get closer, things get quieter. We focus on the game – the mental preparation."
Fegler, a rookie last year, liked the progress this year's batch of new guys show as the season moves on. "They're sending a message that they are here to play. They are all doing great, and are helping this team. They will come to us – really every one is a leader."

Herman plans on facing a fired-up Albuquerque team Friday night as the Renegades make their first visit to El Paso. "We got to work them shift after shift; play like it is your last shift."

Max Dizgun, 17-year old goalie and winner of last Sunday's game, will get the starting call for the Rhinos on Friday.

Muchas Gracias Department: Many of the Rhino players' parents attended the opening weekend games. It made a difference. You have much for which to be proud. Muchas gracias y hasta pronto!

[email protected]




Just Chirp'n #7 2009-2010
October 21, 2009
by Michael Hissam
They're b-a-a-a-ck! Finally. Por fin! Hockey in the desert.

Home opener weekend for the El Paso Rhinos couldn't have a better matchup. The team that put the only number to the right of the hyphen on the 11-1 Rhinos' record skates into town. The second-place Boulder Bison, eight points down to El Paso, will provide the competition during the opening festivities.
Psyched up? Rhino players can feel it. So can Coach Cory Herman. "We have a very faithful following. Some of them have gone on the road with us.
We appreciate every person who comes in the door. But, we going to have our work cut out for us. Boulder has made quite a few changes since the last time we saw them.
"We got to bring our 'A' game this weekend," Herman declared. "We got to outwork them. If each of our guys outworks each of their guys, we'll have success. It's all about the 'A' game and hard work."
When it comes to Rhino consistency, veteran goaltender Andrew Duff said, "We know what the coach expects of us, and that's hard work. We veterans lead the 'rooks.' We keep our head in the game and don't get rattled by anything.
Leading scorer Nick Gualano pointed out that the consistency results from the intense practices down at the rink. "We bring the energy from the weekday practices right into the weekend games. We do hit a lot during the practices."

From the viewpoint of high-scoring forward Austin Balko, Rhino consistency has its roots in the coach "having us take one game at a time, one shift at a time. He really emphasizes having us practice the way we play a game. We go out there with the attitude of practicing harder than what the games will be. We feel we have the best goalies, defensemen and forwards in the league. We try to battle every drill and shift in practice. When we get to game time – of we practiced hard enough -- it will come naturally."
Gualano added, "We're a very close team. My teammates, my linemates, you can't ask for anything better.
From the goalie's view – mask and all --, "they make my job easy. I look out there and they keep the puck away from me. I see only 20, tops 30 shots a game. If I have a bad rebound, there's always someone to clear it away." Duff declared.
Just off the ice there's another element: the El Paso fans. "We have the best fans in the league, hands down!" said Balko. They wear the jerseys and tee-shirts, they bring the horns. They get our team pumped up, knowing we have all those supporters."

Bison Coach Brent Cullaton knows about the El Paso fans. "When we get down there, it will be like playing two teams at the same time: the Rhinos on the ice and their fans in the stands. We discipline our guys not to get thrown by the fans."
Cullaton added his team is fired up. "El Paso finished their checks, they play hard. We had a blast playing them to open the season."
He also said he has brought in a few new guys "who want to compete. I was a hard-working player. That's what I want from my players."
Cullaton, who played pro hockey in Laredo and San Antonio, admitted he is looking a little beyond the games when he comes to El Paso: "Good Mexican food – pollo (chicken)!"
He may be on to something. As I have told many visitors, "We have the best cholesterol west of the Pecos!"
Nos vemos el viernes – see you Friday!

Just Chirp'n #6 2009-2010
October 15, 2009

by Michael Hissam

Déjà vu. Sort of.

Ten years ago this weekend at the Blades Multiplex in Rio Rancho, N.M., Peter Ambroziak, an up-and-coming player for the New Mexico Scorpions, skated onto the ice to tangle with the El Paso Buzzards and no-sass, "hard-work" forward Cory Herman.

This weekend, Ambroziak and Herman meet again: same location, no skates. Each will pace the bench as head coach respectively of the New Mexico Renegades and El Paso Rhinos hockey teams.

Rivalry reborn.

Those Buzzard-Scorpion battles featured just about everything, including a hockey game. You knew something was going to happen, in El Paso or up in Duke City. You didn't know what – either on the ice or in the stands or the runways back to the locker room – but it would be something, as in mayhem. Those stories get better, especially with consecutive sasparillas.

Back to 2009.

Both coaches feel the excitement of the re-kindled rivalry. El Paso fans are asking Herman for directions to get to that rink a slap shot north of Albuquerque. "El Paso-New Mexico is always a great rivalry," said Herman.

Polar opposites in the standings, Herman told his 8-1 division-leading team not to look at who-is-where on the sport pages. "They'll throw everything at us. We need to play them as though they are second place. They'll be riled up. They'll have a full house. As with every other team, they'll say, 'We want to beat those El Paso guys!'"

Ambroziak's gang already has lined up the proverbial kitchen sink. "My guys want to show the league we are here. I know the Rhinos will not take us for granted. There could be an upset; it's hard work every shift!"

New Mexico's coach pointed to goalie Colton Ishmael and defenseman John Connolly as keys to any upset. "Look beyond the goals against, and Ishmael has been a great surprise. Connolly, from Scotland, is a leader with skills for the next level. He'll get the (13) rookies to step it up."

Over the past two weeks – a bye weekend in there – Herman had the Rhinos working progressively "tough practices," with an emphasis on game situations. "You're up 5-4 with a minute to go, or you're down a goal with a minute to go.

"We also worked with our new guys to understand the philosophy, 'Practice the way you play.' Each day you improve."

That practice philosophy extends into peppering your own goalies with "everything you got" on practice shots, as well banging up your own defenseman with a solid forecheck.

Real hockey.

Speaking of goalies, Herman will have to decide between Max Dizgun and Keenan Wallace, both 17- year olds to replace star netminder Andrew Duff, injured in Tulsa. Dizgun shut out the Rampage in his first El Paso start.

Ambroziak and Herman love the new schedule which later this season will see one or two games a weekend in one city, then jump on I-25 toward the other to round out the set of three.

[email protected]
Just Chirp'n #5 2009-2010, October 8, 2009
by Michael Hissam
Famous sharpshooters in U.S. history: Annie Oakley, Buffalo Bill, Wild Bill Hickok, "Chicago Nick" Gualano.
Gualano, as in El Paso Rhinos?
"Yer darn tootin'!" as old Gabby Hayes would most clearly articulate.
Gualano's six goals in last Sunday's game totally wrecked the Tulsa Rampage. He set a team record for goals in one game with that performance. His team now sits atop the Midwest Division of the Western States Hockey league, sporting an 8-1 record, good for 16 points and two games up on the Rampage.
"When I got the hat trick, I felt good. I hadn't had a hat trick in a long time," Gualano said. "When I got to five, everyone said, 'one more for the record!' A little later, (Austin) Balko was in the slot and fed to me. Their goalie went down, and I went around him. I celebrated, but kind of felt bad for Tulsa as we went up at 11-0.
"I owe it all to my line mates Balko and (Navarone) Copley. Everything's working right now."
Of growing significance: The goals-against El Paso record. With 16 goals surrendered in nine games, the math works to a 1.77 per game average. That type of record has opposing coaches muttering, and El Paso bench boss Cory Herman grinning. Bet that Herman will promptly ditch the grin and order more "hard work" for his team. "We played hard. The guys came to work every night. That is what we need to do night in and night out. We are starting to develop an identity; we are going to work harder than the opposing team. Our identity is we are going to work harder than the opposing team – battling for the puck, racing for the puck. We are going to throw everything at you with a very aggressive style on every end of the rink."
Concerning Gualano's big game, Herman pointed out, "Sometimes players have a knack for scoring, and Nick has that knack. When players are 'on' they are hard to stop. He has a good sense of walking the lanes and seeing the ice. He is a natural goal scorer."
Goalie Max Dizgun pitched a shutout in Sunday's 11-0 romp. It was his first contest as a Rhino starter. Herman said, "Max played well, a very calm goaltender who doesn't panic. He is very composed and played well under pressure."
With this coming weekend being a bye week, Herman outlined the practice plan. "We will be working on a lot of little things: transition, special teams, D-Zone and different faceoff scenarios."
¡Nos vemos!
[email protected]
Just Chirp'n 2009-2010 #4 Week of September 28
by Michael Hissam
This could be the Oklahoma "goal rush" of 2009 starting Friday night weekend in Tulsa. However, two hot goalies may have other thoughts in mind as the high-scoring Tulsa Rampage hosts the also high-scoring El Paso Rhinos.
At stake for the El Paso Rhinos is the chance to regain their traditional perch in first place in the Midwest Division of the Western States Hockey League. They sit in second, two points or one game behind the Rampage who have a 6-0-0 record.
"We got to take our 'A' game into their arena; we got to skate fast to open in Tulsa," declared El Paso coach Cory Herman. "They thrive on momentum and emotion – always strong, always working."
Herman said his game plan includes more solid forechecking on the slightly smaller Tulsa rink. He also is likely to keep veteran goalie Andrew Duff between the pipes, compliments of his surrendering a division-low 13 goals in six games – all on the road – to date.
First-year Tulsa bench boss Patrick Forseth plans to have goalie Zac Enstrom shut down the El Paso attack. "He is hot; he is being scouted to go up. We have a very offensive-minded team in front of him. We hope to keep the momentum going."
Forseth also credited his team's fast start to a four-game exhibition series with the higher-level North American Hockey League Topeka Scarecrows. "We got walked over, but we learned a lot and it is showing. We expect a true test with El Paso. I am seeing our practices show extreme dedication, high momentum and high pace."
El Paso defenseman Andrew Ketterer – the team's leading scorer with 11 points – sees Tulsa with an eye for revenge. "My first loss as a Rhino came against Tulsa. They're always hard, always 100 percent and always tough. We never blew them out."
Ketterer made his case clear: "For the first time, the Rhinos are not in first place. We're going to put a quick end to that!"
He also pointed out that all Rhino skating lines are producing. "We're playing well," said the Peoria, Illinois resident. His off-season experiences skating with players from that city's AHL Rivermen may be paying early-season dividends for El Paso.
This weekend's contests mark the third consecutive that the Rhinos helped the host team open the 2009-2010 home schedule. "My guys are excited about that. And, in this case all the more as Tulsa is always a rival," Herman added.
[email protected]
Just Chirp'n #3 2009-2010 (week of Sept. 21, 2009)
by Michael Hissam
Oops!
That season opener in Boulder, Colorado wasn't supposed to turn out that way. For the first time, the El Paso Rhinos lost a season-opening contest. The Boulder Bison began their Western States Hockey League existence with a "W." For the first time, the Rhinos saw the basement. It wouldn't take them long to get out of those confines with a two-game rebote (rebound).
"Boulder played well to a packed house in their first-ever game. They got 80 to 90 percent of loose pucks. We just weren't working hard," declared El Paso Coach Cory Herman.
"Hard work," Herman's usual reply to any question about Rhino game strategy, would return to dampen any Colorado Rocky Mountain high as his team rebounded for victories in the second and third games. "We got humbled right away. Our veterans are used to winning. The lesson learned is we have to out work every team. We worked really hard in the second and third games. The work ethic is there."
Herman won't have it any other way.
He added "relentless" to describe the work shown by first-year right winger Michael Vallier, part of the "energy line."
Vallier, 19, from Kalamazoo, Michigan, said he and forward line mates Andrew Alpsteg and Ben Henne, "are clicking a lot better – getting used to each other. We are emotional players; we want to pop those pucks in and bring energy to the team."
What changed from Game 1? Vallier pointed to determination. "We refused to be pushed around in the second and third games. We grabbed the bull by the horns."
Herman preferred not to describe his lines by the traditional, "first, second, third, fourth." He'll use "color-coded" or the job demanded of each set of forwards, with a rotating group of defensemen for support. Returning vets Nick Gualano and Austin Balko join newcomer Navarone Copley on one scoring line. Donald Geary, John Redmond and Timothy Avegard – all first year Rhinos – also get the, "Put numbers up!" assignment on the other scoring line. Both of those lines also know the bench boss expects them to play some "D" in their end and not get scored upon.
Anthony Knuth, Trevor Erickson and David Fegler, all Rhino vets, front the checking line. Anytime the opposition sends out the top guns, these guys will be out to "shut them down," according to the coach.
Vallier and the energy gang, according to Herman, "needs to hit and to go out and change the momentum when it starts to go against El Paso."
Having four solid lines helps prevent the team from running out gas by the third game in three days.
On the road again: Down I-10, just past the Hill Country reside the San Antonio Diablos, hosts to the Rhinos this weekend. Diablo Coach Zac Desjardins said this year's team is more blue-collar. "We will compete and work hard everyday."
San Antonio lost all three to Tulsa to begin Desjardins' tenure. His team has only one veteran, that being defenseman Cameron Hope. Coming off a "short bench," for the opener, Desjardins has been looking for new talent prior to this weekend. Having caught the Rhinos' internet video feed, he emphasized a more physical approach to take on what appears to be a larger Rhino team.
Desjardins said San Antonio players to watch include forwards J.P. Kascsak from Virginia and Matt Duffey from the former Colorado Outlaws. His blue line features Kevin Morrison from Austin.
[email protected]