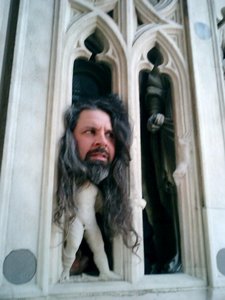 A Monthly Story from the Soundguy


Started on Fire

The Rhinos started on fire in this year's playoffs with consecutive sweeps of Colorado and San Antonio, to earn their third Midwest Championship in as many years and another trip to the National Championship.
What appeared to be another possible Thorne Cup Championship quickly turned sour as the Rhinos fell in the Championship series to Phoenix.
Having qualified for the National Tournament the Rhinos boarded their bus for Boston, Massachusetts to face their first opponent, 2 Time defending National Champions New Hampshire Monarchs.
Last season the Rhinos faced the same Monarchs to open the tournament as they were en route to their second National Championship.
One year later, and the same result.
After playing a good first period that saw the Rhinos behind 3-2 the Monarchs scored 4 goals in the opening 4:29 of the second period to blow the game open, 7-2 final;
Game 2 saw The Rhinos face Norpac Cascade Cup Champions, Helena Bighorns and after spotting Helena 3 goals the Rhinos staged a furious comeback in the third period to tie the game at 3 until Helena scored the game winning goal with 41 seconds left to dash any hope the Rhinos had at advancing to the Semi Finals.
Game 3 brought the New York Bobcats as the final opponent of the season.
A back a forth affair The Rhinos were on the verge of victory until the Bobcats scored in the final 1:36 to tie the game, which would remain as final result.
The Rhinos would like to salute, say goodbye to age outs Nick Gorup (C), (Bad Boy) Bill Krueger(A), Artie Hollinger, Eric LaBounty, Jeffrey Schmudlach, Zach Goller, Kevin Davis, Shane Callahan, Andreas Bengtsson.
Now recruiting begins for the 2009-2010 season, for information on try-out camps email Trevor Converse
[email protected]


It's almost over
The regular season is coming to a close.
The excitement of the playoffs is starting to pulse inside all Rhinos players and fans alike.
But, it's bittersweet as well.
Soon we will be saying goodbye to our 20 year olds again.
This might be the toughest group to see go.
We're losing some Rhino greats!
We're losing the kid who stood unbelievably tall in net in that final 3-4 minutes against Phoenix to bring us our first Thorne Cup Championship (Artie Hollinger).
Another Kid who broke Phoenix' back with 2 goals, one being shorthanded in that second and final game was the MVP (Eric LaBounty).
Schmuddy, the kid with the boundless energy and who's part cheerleader, part sniper, and all heart.
Zach Goller, who showed everyone that looking inside yourself, listening to your coach, working hard, and never giving up, does pay off in the end.
Kevin Davis – Who always gives you everything he's got, and a devastating right hand, but still has trouble skating a whole shift without tripping over the blue line.
Shane Callahan who didn't come here initially so he could play in the AJHL for a team that rarely won, then came here in a trade to sit in the trainers office more often than not. He has started to finally play some games and looks to finally be healthy and just in time.
Andreas Bengtsson, and Adam Rosenberg , the Swedes, these guys seemed to be embraced by the guys like nothing I've seen before.
They are much Rhinos as any of their American teammates.
I keep hoping for a big breakthrough game from each of them.
I can't help but wonder what could have been if they had another year of eligibility.
Bill Krueger, need I say more?
Bill left his mark on this program from the top with Cory, all the way down to a little kid whom he gave a puck to as they came off the ice in Forth Worth after warm ups, or the 7th man who he asked if he'd take his shift for him because he was tired.
Bill is truly an enigma, I've never met anyone like him nor do I think I ever will, on ice, if you're playing against him he's the devil, if he's on your team he's the engine, and the guardian angel.
Nobody stirs the pot like Krueger; he's junior hockey's Sean Avery.
He's a 50 year old man inside a 20 year old body.
Without a doubt the best interview I've ever done was with Bill.
Then there is Nick.

Nick Gorup.
I met Nick and his dad Bernard when they first got here.
Just good people, you could just feel the honesty and good naturedness of them both.
I remember Hermie telling me, "he might be the fastest kid in the league" so said the scouting report.
Nick is the final "foundation" player he and Zach have both been here since day 1 , they dressed in the tent that first year, and have seen this program come a long way in a very short time.
I hope Nick can look back and realize just how far the program has come in his three years here, and how he has been an integral part of it.
He'll leave El Paso as the leader in just about every offensive category
Nick along with Zach and Billy will be especially tough to see go they've been a part of so many victories, if they sweep Dallas and are fortunate enough to win both divisional rounds in the playoffs that will put them at 150 wins, versus 19 losses in those 3 years, 3 Midwest divisional championship, 3 trips to the league finals, and 3 trips to the National Tournament.
I'm sure not too many people can say they've done that.
I will close with this…
Come out and see these guys play these last few games.
They've brought us a lot of excitement and victories.
In a blue collar town that hasn't had many wins in any sport in recent years these guys have given us all something to cheer about and done so without embarrassment, or incident.
They've been model citizens and done tons and tons of work in the schools, with the military, and handicapped.
These guys deserve a toast.
So boys,
To all of you, especially you 20 year olds.
You've done your adopted city, your team, your families, and yourselves proud.
Good luck and thanks for all the great moments you gave us as Rhinos fans.

Cheers!
MSG
One could say the El Paso Rhinos are sitting in tall cotton
They ran away from the pack and clinched their 3rd straight Midwest championship in mid January, and, also have the luxury of home ice throughout the playoffs.
"The regular season means a lot as far as home ice but once the playoffs start everyone is back to even" said Rhinos Coach Cory Herman
"It helps us to have home ice as long as we keep winning, our home crowds really turn it up at playoff time and they can be a big advantage in a tight game."
Experience counts
"We've got some good experience, Nick (Gorup), Bill (Krueger), Zach (Goller), have been in every playoff game we've ever had, and we've got several other guys that were on last season's (Thorne Cup) team."
"We have to go into this knowing that no one is going to give us anything, we have to earn every win, and win every shift."
The Colorado Outlaws are their first test
"Colorado, is a physical team, they have some guys who can score.
We played a 1 goal game here not too long ago so we can't look past them"
The other contenders…
San Antonio- "Malcolm Richards is a stud, and they have some very skilled players that can score a lot of goals quick".
Tulsa- "They always gives us all we can handle. They're gritty and hardworking and play us very well."
"Best of 3 series are scary, you have one game where you come out flat or don't get the bounces and you could be down in the series right away, after that, a hot goalie can send you home."
"It's gonna be tough no matter who we face and right now it's Colorado that is in our way."

One Thing..
1/26/09


One thing that is absolutely certain when you play hockey for the El Paso Rhinos is you'll do a lot of traveling.
The Rhinos, like almost every other team in juniors do it by bus.
A 2007 Van Hool with custom Rhino graphics, becomes their home away from home for many a road trip hour.
Capable of seating 53 people the bus is surprisingly comfortable.
Comfy seats, TV, DVD player, Direct TV with NHL Center Ice package make bus life pretty easy.
It takes the sting out of a 9 hour bus trip when you can watch ESPN football games, or your favorite NHL team play, provided Montreal isn't playing.
Canadiens games take precedent since Assistant Coach and former Hab Murray Bates holds the remote.
Coach Cory Herman is regimented in his approach to handling 20 young men 17-20 years old.
Having 24 young men in your charge is a tall task if you aren't in control at all times.
Road trips are fun, but they are important to the success of a team.
"On the road, in the bus is when you really start to bond as a team, you make the friendships and start to become brothers" said Herman"it's a very unique circumstance, it's you against the world".
"Coach is great on the road, he expects us to conduct ourselves like men and not embarrass the organization, but he doesn't rule over us like a tyrant.
I've played on three different teams in juniors and by far the most fun I've had on road trips has been as a Rhino" Rhinos forward Bill Krueger

Mid Season Report Card



The El Paso Rhinos find themselves in nearly the identical position as last season.
'07-'08 was a special season that saw them crowned WSHL Thorne Cup Championship and win 2 of 3 games at the National Tournament only losing to eventual and defending national champions New Hampshire.
Coach Cory Herman sits down and gives us the mid-season grades for this season...
Forwards: We have a solid core of returning veterans but we've had some injury problems and are still finding the right line combinations for our personnel. B
Defenseman: Our 5 rookies have played well. We still need some leadership back there but we're very lucky that we have had such solid play from a very young defensive corps. B
Goalies: The trio of Andrew Duff, Cooper Frederick both of whom have seen time in Topeka (NAHL) and Arthur Hollinger has been good.
Duff has been stellar (1.55 GAA .932 SV %), Frederick has been very good (2.11 GAA .912 SV %), but has been called up to Topeka
. A
Power Play: My brother Tom has taken over running our power play, we've had decent success. You always want to do better though. B-
Penalty Kill: We're very aggressive in our penalty kill.
By percentage I'm pleased, and when you add the number of shorthanded goals we have into the equation it shows that our philosophy is working to satisfaction
. B
Biggest Surprise: The play of our rookie d-men
Mid Season MVP: Austin Balko. Austin has had to be extremely versatile in that he hasn't had the same line mates for more than 5 games in a row, yet but he's still produced great offensive numbers and been our best penalty killer.

It's a family affair
11/13/08

Barry and Judy Herman are huge contributors to the Rhino's program.
They're contributions exceed any sponsorship or donation the team has received.
Their contribution, is their sons.
Rhinos Head Coach Cory (eldest), Tom (middle), and Dave (youngest).
People are familiar with Cory already.
David Herman
Big Wave, as he's affectionately known around the program.
The equipment manager, assistant coach, mother, big brother, best friend, bill collector, Zamboni driver, ice maintainer, rink manager, electrician, youth coach, videographer, etc.
"Dave's been running the Rhinos with me since Day 1; I can't imagine doing this without him. He insures that everything runs properly".
A former goalie, Dave (23) was ranked the #2 goalie in Canada while playing Juniors.
His career was cut short due to a hip injury, but he doesn't miss the game as a player, "I love being around the guys, the chirping back and forth, we have a great time".
"Big Wave is one of the guys, he's someone you can always talk to, he takes unbelievable care of us and makes sure we have everything we need to win". -Rhinos Captain Nick Gorup
Tom Herman retired after a long and successful career as a professional hockey player in Germany.
He has come to the Rhinos as an assistant coach, and director of youth hockey.
"Tom (28) provides a different point of view, he works with the players on their individual play", where as I am more directed in their team play". - Cory Herman
Tom also takes care of the Rhino's off-ice responsibilities, and game management.
The commitment doesn't end with the Herman kids; Dad has also gotten into the act.
Barry (the Bearcat) Herman is the team statistician.
He provides the team with the most in-depth and comprehensive game, season, and career stats , and he does all this from his home in Duval, Saskatchewan.
"I love doing it and it keeps me close to the program"
"The info my Dad sends me is invaluable, it goes way beyond Pointstreak, or Time to Score" – Cory Herman
Hockey is truly the Herman family business.
Notorious B.I.L.L.
10/15/08
4 years, 17 games.
Bill Krueger might be one of the most famous players to ever play this level of Junior Hockey.
Having played in the CSHL for 1 ½ years and the WSHL for what will be 2 ½ years he will finish out playing his 4th year of Juniors.
He also has the dubious distinction of having served possibly the longest suspension by a player in Juniors history (17 games).
Bill has found a new life in El Paso, having left the CSHL on the heels of that 17 game suspension he was traded to the Rhinos and began his metamorphosis from a brawling defenseman to first line forward.
"Bill's biggest assets are his will, and desire, great hands around the net, he's immoveable in front of the net, he doesn't mind doing the dirty work to score a goal, Bill is a player that shines in the playoffs. He was our leading scorer in the playoffs last year" - Rhinos Head Coach Cory Herman
"My dad was my mentor, he taught me to be a meat & potatoes player, man up, no crying or complaining, just hard work, and be a good teammate, and no matter the score you play for pride."
Taking that workmanlike attitude to offense Bill instantly began to prosper; with only half of last season as a forward Bill is the all time leading PP goal scorer for the Rhinos.
So why Notorious?
"I talk a lot, say some stuff I probably shouldn't, I don't know why I do what I do, and I guess people know about the suspension ".
Always the most hated guy on the ice Bill Krueger is embraced by Rhinos fans," Krueger's Korner", "Bad Boy Bill" signs can be spotted, Fort Bliss soldiers chanting his name, he's possibly the most loved on the ice by the home fans.
"Coach, the boys, the barn, the blue collar people in the stands , the beer drinking lunatic soldiers, me running my mouth, winning a ring, and hanging banners, what could be better than that? I love this town."
"That's old time hockey."
Wisconsin – El Paso Pipeline Producing
8/21/08
Zach Jaraczerski F De Pere, WI ('06 –'07) St Norbert's College
Bill Krueger D/F Pewaukee, WI ('06 – Present)
Jeffery Schmudlach F Middleton, WI ('07 – Present)
Zach Kohn F Hartland, WI ('06 – Present)
Trevor Erickson F Sparta, WI (New Signee)
Mike Bottcher D Onalaska, WI (New Signee)
Anthony Knuth F Wisconsin Rapids, WI (New Signee)
The El Paso Rhinos have found early success in their 2 years of existence, and a great deal of that has to be attributed to solid recruiting.
"There are good players all over the country now, the traditional areas though (Michigan, Minnesota, East Coast), are still the richest places to find talent, and Wisconsin is no different.
- Trevor Converse Rhinos Director of Scouting and Player Personnel
The Rhinos have continued to find fertile ground in Wisconsin.
The '08 – '09 Rhinos roster boasts 6 Wisconsin players.
Overall, sons of the cheese state have accounted for 24 goals 39 assists 63 points in year 1 and 92 goals 119 assists 311 points last season
"Kids from Wisconsin have a good blend of skill and work ethic, which is something we always look for in players – Rhinos Head Coach Cory Herman
Recruiting is very competitive, and recruiting to Texas from Wisconsin can be especially difficult, because of the huge cultural and geographical differences.
The difference can have it's advantages though…
"The team and organization are first class and the sunshine and warm weather doesn't hurt especially when you're a grilling fanatic like me". – Bill Krueger
"You can't wear shorts and play golf everyday after practice in Wisconsin". - Zach Kohn
The Rhino intend on continuing to tap Wisconsin for talent in the future.
"They're loaded with talented kids up there". Trevor Converse